Elon Musk, the business magnate, investor, engineer and inventor who is the CEO of Tesla Motors, has a highly successful story to tell when it comes to business.
However, his relationships are not as successful. The 46-year old South Africa-born tycoon recently broke up with American actress Amber Heard.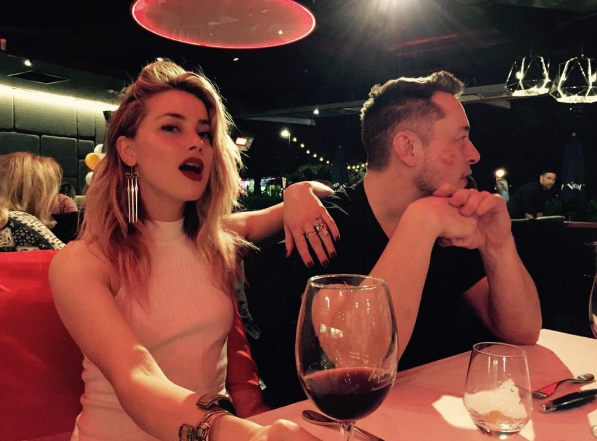 Musk in an interview with RollingStone said: "I just broke up with my girlfriend, I was really in love, and it hurt bad." He then corrected himself saying: "Well, she broke up with me more than I broke up with her, I think."
Unfortunately, Musk had to bear the cross of the break-up during the launch Tesla Motors' most important model not only in the US but also in the entire world, the Model 3.
Musk handed over the first 30 units of the Model 3 sedan outside Tesla's factory in Fremont, California, on July 28. However, he explained the event was a horrible one for him because of his personal issues.
"It felt unexpectedly, disappointingly, uncontrollably horrible to launch the Model 3. I've been in severe emotional pain for the last few weeks," Musk elaborated.
"It took every ounce of will to be able to do the Model 3 event and not look like the most depressed guy around. For most of that day, I was morbid. And then I had to psych myself up: drink a couple of Red Bulls, hang out with positive people and then, like, tell myself: 'I have all these people depending on me. All right, do it'," he added.
The duo was spotted together again in August. However, according to People Magazine, the meeting between the former couple did not mark reconciliation for the pair.
Coming back to Model 3, the mass-market electric sedan registered over 4 lakh bookings from around the world. However, the company is now struggling to deliver the car in keeping with the demand for it.
Tesla Motors managed to deliver only 220 units of the Model 3 by the end of September. This is well short of the 1,500 unit deliveries it had planned. The company originally planned to produce 5,000 cars per week in December.
Priced at $35,000 (Rs 23 lakh), the Model 3 is one of the most practical electric cars around. It comes with a five-seat-four-door layout. As for performance, the Model 3 runs from standstill to 100kmph in less than 6 seconds, and comes with a range of 346 km for a full charge.
Source: Rollingstone