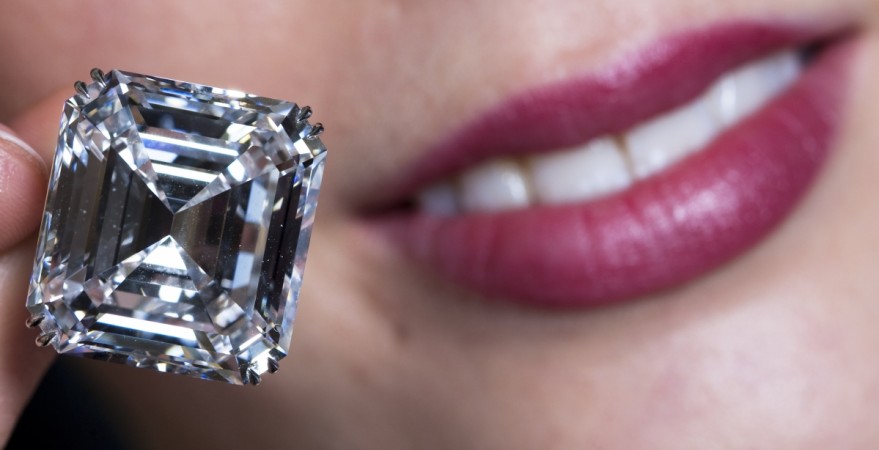 India is set to emerge as the third-largest market for diamond jewelry by 2020, leaving behind Europe and Japan, and supported by increasing urbanisation, middle-class expansion and the rock's appeal as engagement rings. Meanwhile, China and the US are expected to remain as the leading diamond jewelry markets.
Surat diamond merchant does it again; gifts 400 flats, 1,260 cars as Diwali bonus to employees
However, continued devaluation of the rupee could negatively affect market growth rates in US dollar terms over the short to medium term, according to a report by the (AWDC) and Bain & Company.
The diamond industry rebounded in 2016 following a moderation phase from 2014. The industry had witnessed a period of growth from 2012 through 2014. Meanwhile, the final growth trajectory for 2016 and the strength of midstream and rough-diamond sales in the beginning of 2017 will be determined by the performance of the diamond jewelry retail segment during the year-end holiday season.
Going ahead, a new generation of consumers — the millennials — represents a compelling opportunity for the diamond industry, highlights the report. By the end of 2015, there were around 900 million people in China, India and the US with a combined gross income of approximately $8 trillion.
A survey carried out by Bain Insights on diamond-related consumer preferences revealed that jewelry remains one of the top three preferences among all consumers when it comes to giving or receiving gifts. China came first in the list, followed by India and the US.
According to the survey, millennials in the US are more active than youths elsewhere in their use of the internet for jewelry purchases; in India, millennials tend to prefer department stores. In both India and the US, millennials are likely to seek family advice before buying. Chinese youths also prefer to shop at specialised jewelry retailers.
The report noted that access to financing and improving the business model to sustain profitability remain the key challenges facing the diamond industry. Apart from that, a likely consumption slowdown in China, a risk of a cyclical recession in the US and synthetic diamonds continue to pose a threat to the industry.
That said, the long-term outlook for the global diamond market remains positive and 2% to 5% yearly growth on a long-term basis is expected on the back of strong fundamentals in the US and the continued growth of the middle class in China and India.