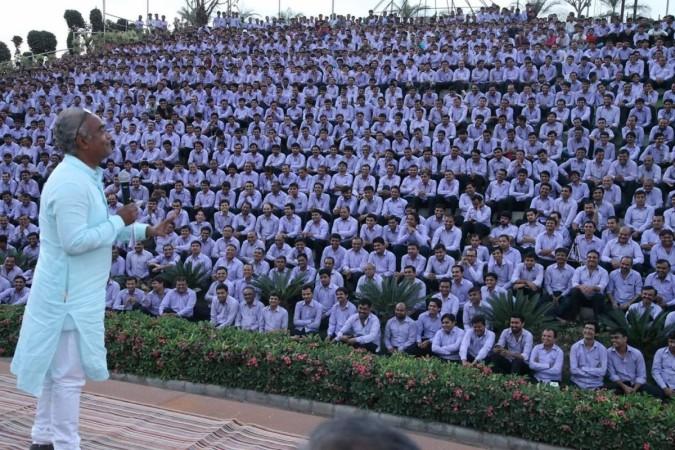 Remember the Surat-based diamond merchant, who became famous worldwide for distributing 491 cars and 200 flats as Diwali bonus to nearly 1,200 of his employees in 2015? The benevolent billionaire has done it again, this time gifting 400 flats and 1,260 cars to his employees on the occasion of Diwali.
Savji Dholakia, who owns Hari Krishna Exports, has spent as much as Rs 51 crore for the best performers of the company this year, a ritual that he has been practising since 2011. The incentives were announced during a meeting on Tuesday, October 24, just days before the festival of lights.
Dholakia is a school drop out and arrived in Surat in search of a job. With his dedication and hardwork, he was quick to build the diamond empire from scratch and his company is now one of the top five companies in the industry.
Recently, Dholakia's son Dravya hit headlines after he was spotted working at a shop in Kerala, where he was sent by his father to understand life and the struggles of the poor. The MBA graduate from the US arrived in the South Indian state with just three pairs of clothes and Rs 7,000, which he was asked to use only in case of emergency.
Dravya, who was unemployed for five days in Kerala, got a job in a bakery in Cheranelloor, following which he joined a call centre, a shoe shop and McDonalds in Kochi, where he was given a salary of Rs 4,000 plus per month.