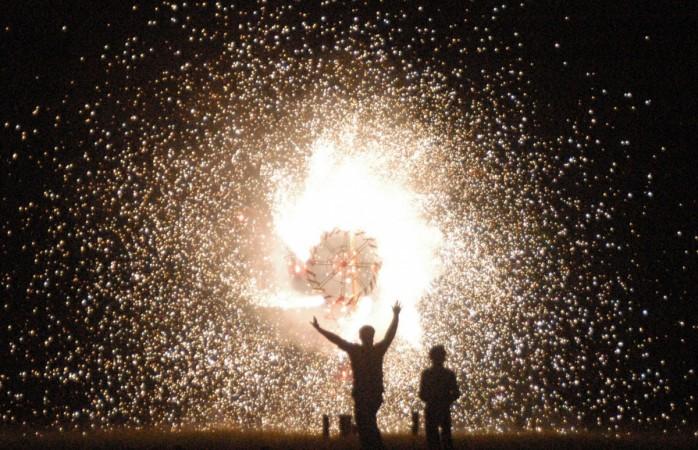 A diamond merchant from Surat has gifted his "loyal" employees with flats, cars and jewellery as incentives for their hard-work.
Nearly 1,200 employees of Harikrishna Exports, a diamond company with a multi-million turnover, can opt from choosing between a car, a flat or jewellery as their Diwali incentives.
"All my dreams have come true only through my workers. A target was set for the artisans and engineers and they have achieved it. This is a big day for the entire Harikrishna family. We are the first company in the world to offer performance incentives valued at around ₹3.60 lakh to each of the 1,200 diamond workers," the company's chairman Savji Dholakia told The Times of India while giving out the performance incentives.
The Diwali incentives were offered to only those employees who qualified for the 'loyalty programme' and were given a choice to choose a brand new Fiat Punto, diamond jewellery or a new three-bedroom flat.
Around 500 employees were given new cars, 570 opted for jewellery and around 207 received flats in their Diwali bonus, according to the report.
It claimed that the Diamond merchant Dholakia, the owner of the ₹6,000-crore diamond empire, has spend a total of ₹50 crore on the performance incentives for his workers.
It was back in 2011 that the company started the 'loyalty programme'. In the last two years, 75 employees have been given new cars during Diwali as for achieving their annual targets.
The story of Dholakia is that of a rag-to-riches. He is fondly addressed as Savji Kaka and is a native of Dudhala village in Amreli district. Without a single penny in his pocket, he arrived in Surat in search of a job.
In 1970s, with the help of his relative who lent him some money, he started the diamond business, and after years of labour, by 1992, Dholakia set up a diamond firm - the Harikrishna Exports.
In the last two decades, the firm has grown into a ₹6,000 crore business house with offices worldwide, and currently has 9,000 employees.