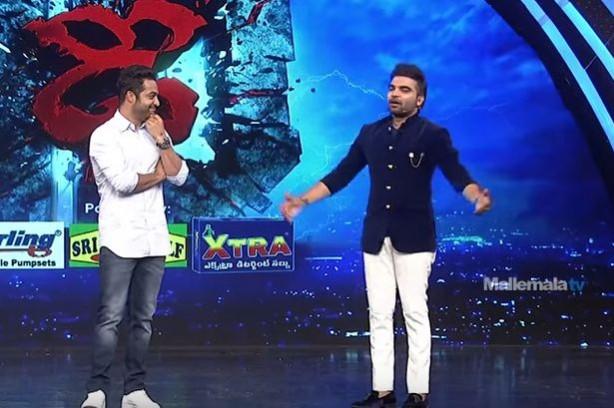 The grand finale of Dhee 10, which was telecast on ETV Telugu on July 18, has registered a record number of TRPs. Viewers say that this is due to the magic created by Jr NTR's presence.
No one can deny the popularity of Dhee as it has successfully completed its 10th season. The makers of this dance reality TV show wanted to make the series even bigger with this season. They invited Junior NTR as chief guest on its grand finale. The shooting of this special episode was completed almost a month before it went on air.
The photos and videos of Dhee 10 finale, which were leaked online soon after its shoot, created a lot of buzz for three weeks. Jr NTR's grand introduction and comedy timing were impeccable. When the show was finally aired, fans began talking about the performances on social media.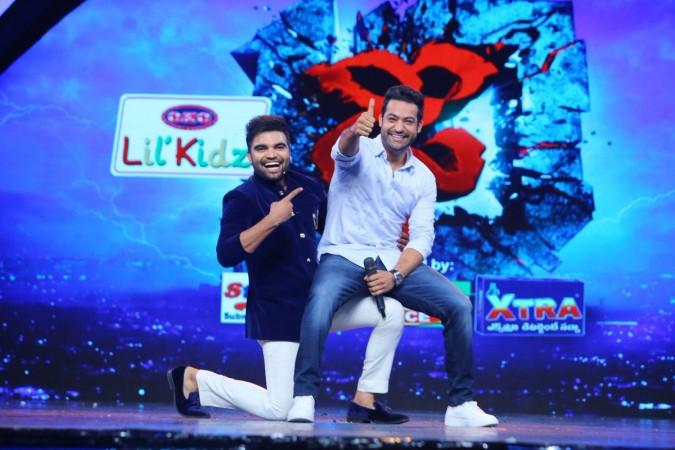 Dhee 10 has recorded 13.9 TRPs and its highest number for in the history of the show. Rajiv Aluri, an employee from a leading TV channel tweeted, "ETV #Dhee10GrandFinale with @tarak9999 gets 13.9 TRP's ..Superbb!! "
Viewers of Dhee 10 are all thrilled over this historic response. Some say it is the magic of Jr NTR's presence. Ganesh Tarakian, a diehard fan of Jr NTR, tweeted, "ETV #Dhee10GrandFinale Gets 13.9 TRP's It Got More TRP Because Of @tarak9999 Anna & Wonderful Performance From Dancers Collectively"
Some viewers went to draw a contrast between the launch episode of Bigg Boss Telugu season 1 and 2 and the grand finale of Dhee 10. The photos of this comparison are now going viral on the social media.