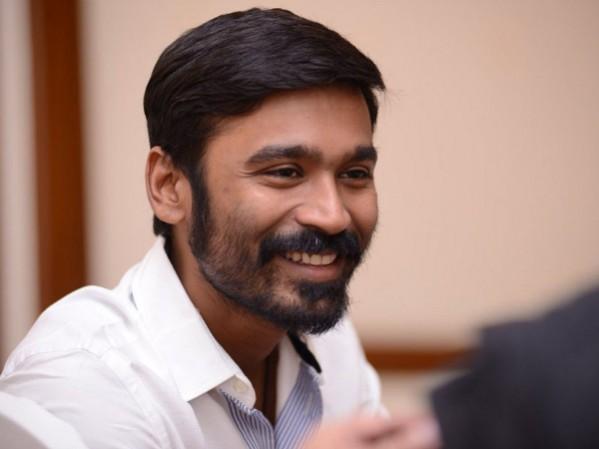 Dhanush has walked out from a TV 9 Telugu interview when he was asked some 'irrelevant' questions. The angry actor stormed out of the place citing, "This is a very stupid interview." He was in Hyderabad to promote his upcoming film VIP 2 (Velaiilla Pattadhari 2).
The 'Kolaveri di' hitmaker was asked first to react about the ongoing drug scandal. The cautious actor was keen not to comment and said, "I was not in the town for last the two months and I am not aware of current happenings."
The anchor explained to him that it was about Tollywood celebrities' involvement either as consumers or as suppliers. He said, "First I have to find out what is happening. I would not like to comment without knowing as it might offend people."
He claimed that his world is cinema and his "general knowledge is zero". The debate turned personal when the anchor moved on to 'Suchi leaks' controversy that shocked entire Kollywood earlier this year.
On asking the mental agony he underwent when the controversy broke out, he quickly replied, "Who said I went through mental agony". The anchor then tried to explain about the allegations and videos only to further annoy Dhanush. The interviewer pushed it more by asking if his family life was at stake in connection with the controversy for which he called off the interview by calling it stupid. He said "it is a stupid interview" and walked out of the place.
In March, malicious photos of top celebrities were posted from RJ Suchitra Karthik's Twitter account. The allegations on Chinmayi, Selvaraghavan, Amala Paul, Dhanush's personal lives along with many others came as a shock although there is no clarity whether her account was hacked or she herself was behind the controversial posts.
There were contradicting statements made by her, too, regarding the issue. Fake Twitter handles fuelled the fire by making false claims. Finally, Suchitra's account was deactivated to put an end to the controversy.