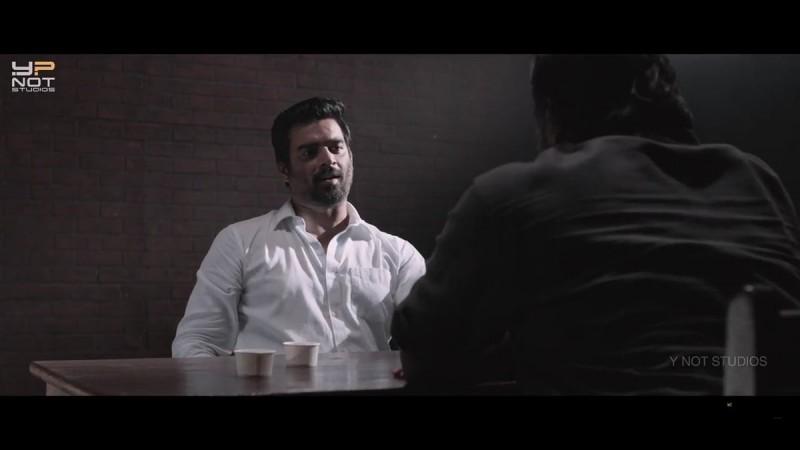 Newly-released Vikram Vedha is the latest movie to be hit by piracy as it has been leaked online. The full movie is available on a few torrent sites for 'download.'
Vikram Vedha was released on Friday, July 21, and has garnered good reviews from the audience and critics. The film stars Madhavan, Vijay Sethupathi, Shraddha Srinath and Varalaxmi Sarathkumar.
Many torrent sites have made the full movie available for 'free download.' Although the quality of the movie is not up to the mark, it is expected to take a huge toll on Vikram Vedha's business.
Tamil, like other film industries, has become the victim of piracy. Vishal, the president of Producers' Council and secretary of Nadigar Sangam, has tried to take up a few measures to prevent piracy. But his efforts have gone in vain as the torrent sites have their own ways to make themselves appear before the audience.
Generally, big banners take precautions to prevent the movie from leaking online although the exercise has turned futile due to various issues. Also, the online fans' clubs of the stars take a personal interest in removing illegal links from torrent sites. In the case of Vikram Vedha, neither the producer nor the fans seem to care about the issue.
Piracy has badly affected not only Kollywood, but other film industries across the world. Although many strict measures and policies have been implemented by governments, none of them has been successful in curbing this menace.
Almost all big movies these days make it to the internet within a day of release. While some movies made their way to the internet (with good or poor print quality) within a day of release, there have been instances when some movies were leaked online even before they hit theatres.