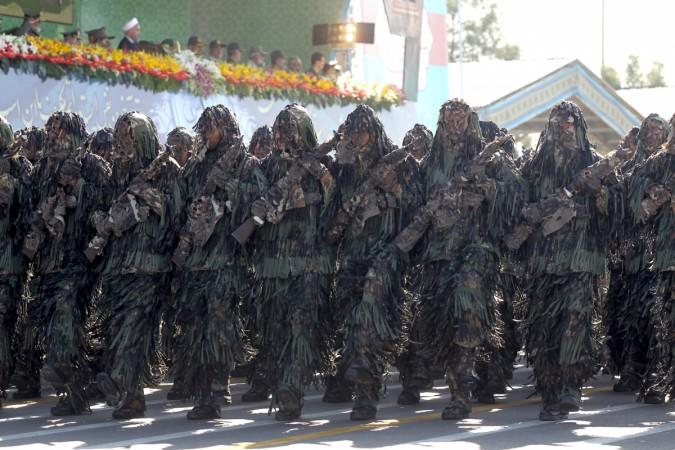 Despite Trump's policies and sanctions, Iran is not down and out. The country has refused to be limited by its crippling sanctions and has now turned to Pakistan as its latest ally.
As per a report by Press TV, Iran and Pakistan are seeking to jointly manufacture defence equipment, a deal which has been in the works for a while and was recently announced after the Chief of Staff of the Iranian Armed Forces visited Pakistan.
Major General Mohammad Baqeri announced the deal after a meeting with Pakistani President Mamnoon Hussain in Islamabad on Tuesday. Baqeri said that:
Iran and Pakistan are working to jointly make defence products and present them as a joint achievement of the Muslim nations.
In the meeting, Hussain and Baqeri underlined the importance of the Tehran-Islamabad ties in different areas, particularly in the defence sector.
On Tuesday, Baqeri also held a meeting with Chief of Pakistan Naval Staff Admiral Zafar Mahmood Abbasi. During the talks, the two sides discussed topics including military education, pilot training, military drills and contacts between the two countries' defence industries, he added.
Earlier on Monday, Baqeri blasted the United States for seeking insecurity in the middle east, saying:
America tops the list of countries that seek to create insecurity in the region and is against the restoration of security to the region.
India enjoys ties with Iran, which is a major oil supplier for the country. However, India has been slowly backing away after the US reimposed sanctions, also slowing down its investments in Chabahar port, which is strategic for Iran.
Since Iran is the third largest oil supplier, India will not want to upset the carefully balanced relationship, but the deal with Pakistan may cause the Modi government to reassess their priorities. Improving its defence industry could allow the Pakistan government to pose a greater security threat, which India will keenly want to avoid.