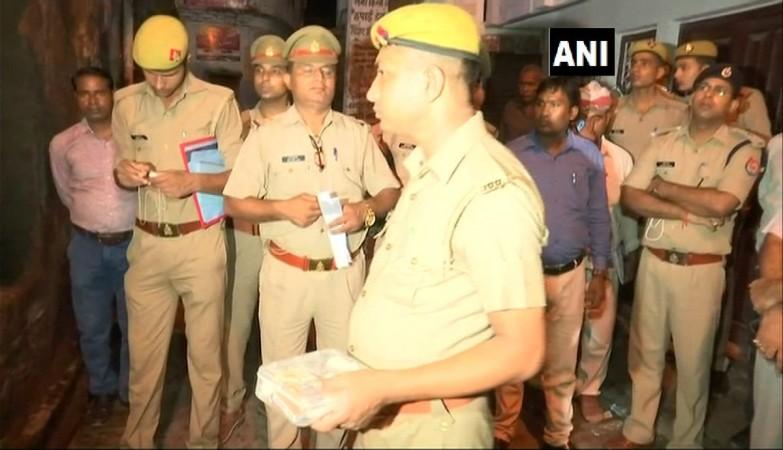 While news of the shelter home horror in Muzaffarpur is still fresh in the minds of many, details of the abuse faced by inmates of another shelter home UP's Deoria are beginning to surface.
Just days after 24 girls were rescued from the shelter home, and from where 15 girls were reported missing, details of the horrifying treatment of the girls and blatant abuse of power by Girija Tripathi, the woman who managed the shelter home, are surfacing.
It was earlier reported that the girls were restricted from moving freely on the premises and forced to sleep in rooms that had no fans or heating. The rescued inmates have confided in six female counsellors from UP's Women Power Line, revealing that they were often physically abused by Tripathi, Hindustan Times reported.
Some of the girls have even alleged that mass marriages of the young girls to men twice their age was organised by Tripathi, with the last one being held in February earlier this year.
A 13-year-old said that, while at the shelter home, the girls were forced into menial labour and given food just twice a day. While forced to live in abysmal conditions, the girls were physically assaulted when they uttered even a single word to Tripathi, it has been alleged.
What is worse is that girls were continued to be sent to the shelter home despite the fact that it was blacklisted in July 2017, according to Times of India. The report quoted district child welfare committee member Ranjana Tiwari as saying:
As the district has only one (child care home) for boys, the police should have sent the rescued girls either to the government child care home (girls) in Ballia or the Nari Niketan in Gorakhpur or the care home in Varanasi. But despite sending eight letters to the DM, SP and child welfare board, local police continued to send rescued girls and women to the shelter home.
The abuse at the shelter home in Deoria came to light after one of the inmates, a 10-year-old girl escaped and approached the police. The UP police have shut down the place and Girija Tripathi, her husband and daughter, all three of whom jointly managed the home have been arrested.
According to the Deoria district magistrate, Amit Kishore, the District Probation officer has been terminated and four other people had been arrested. Chief minister Yogi Adityanath has constituted a two-member committee to probe the case.