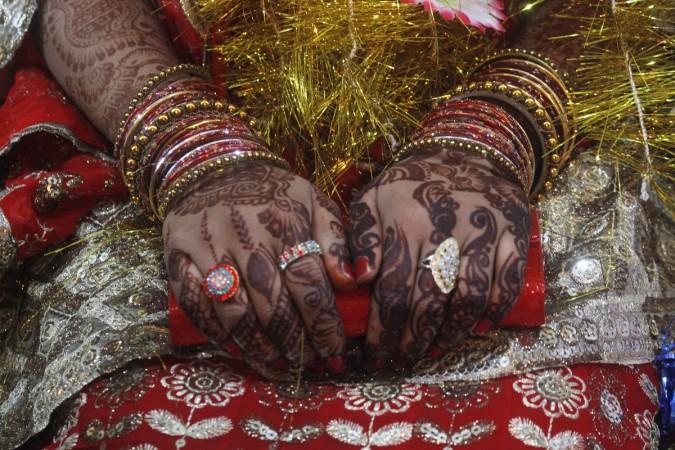 In a small village in Varanasi, Uttar Pradesh, the police played the role of wedding planners. A young couple from Badaura village went out on a date, but they ended up getting married, thanks to the police.
Yugal Bihari Prajapati, 25, and Reena Prajapati, 23, got married in the presence of their relatives in a temple on Wednesday.
Also Read: Romance can adversely affect students, says Kashmir school which sacked teacher couple on their wedding day
Earlier, locals in the village spotted Yugal and Reena and accused them of obscenity. They later took the couple to the police station where both of them admitted that they had been in a relationship for two years and even planned to get married next year in March, the Hindustan Times reported.
However, police decided to get them married the same day in a temple nearby.
"They were sitting in a garden when locals informed us. A police team brought them to the station. They told us they wanted to marry, so we arranged their marriage with their parents' consent," Jansa station in-charge Anil Kumar Singh told the newspaper.
Village head Shivprakash Singh also played a major role in Yugal and Reena's marriage. He convinced the couple's parents to organise a quick wedding. "The parents of the bride gave Rs 1 as 'shagun' (auspicious amount) to the man's kin," Singh said.
Police personnel took care of all the arrangements for the dowry-free marriage. According to Anil Singh, Yugal and Reena happily went back home.
"I had never imagined I would get married in such a manner. What is interesting is that police made the arrangements for my marriage. The love of my life is with me and I will take her to Mumbai," Yugal, who works in that city, told HT.