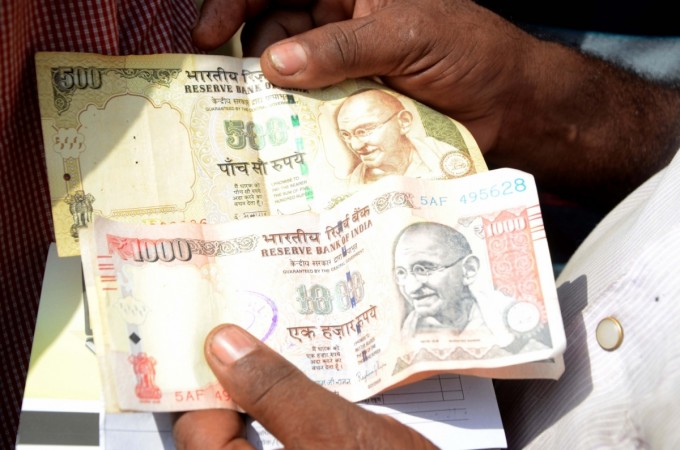 Demonetised currency notes worth Rs 62 lakh was seized from a passenger at a Kozhikode bus stand on Tuesday, bringing the total seizure of such bank notes to Rs 87 lakh till now.
In the latest incident, the local police said bundles of Rs 1,000 notes were found in the passenger's bag, following which he was taken to a police station in Nadakkav in Kozhikode district, reported PTI.
The agency, citing police officials, said that during a routine check at the KSRTC bus stand, 45-year-old man called Rasheed, who had arrived from Ernakulam at 4:30 a.m., was found carrying 61 bundles of Rs 1,000 each.
The police said since Rasheed could not provide any supporting document, the money was seized and sent to a bank for verification.
Telangana
In another incident, the Hyderabad police on Monday seized Rs 20 lakh from a van in Yacharam in Ranga Reedy district during a routine check. Yacharam police station inspector J Madan Mohan Reddy told PTI that Rs 500 and Rs 1,000 notes were found hidden in a milk van.
The driver claimed the cash was meant for payment to farmers through a milk procurement centre.
Chhattisgarh
On Monday, Border Security Force (BSF) officials seized Rs 5 lakh worth unaccounted notes of Rs 500 and Rs 1,000 from a person travelling in a bus in Chhattisgarh's Kanker district.
"We have seized unaccounted cash of more than Rs 5 lakh in demonetised Rs 500 and 1,000 notes. It is suspected that the money was of terror (Maoist) funding and was being carried for change to new denominations," a BSF official was quoted as saying by IANS.
The number of checks across the country have increased ever since Prime Minister Narendra Modi on November 8 announced that Rs 500 and Rs 1,000 currency notes have been banned in a bid to curb black money.