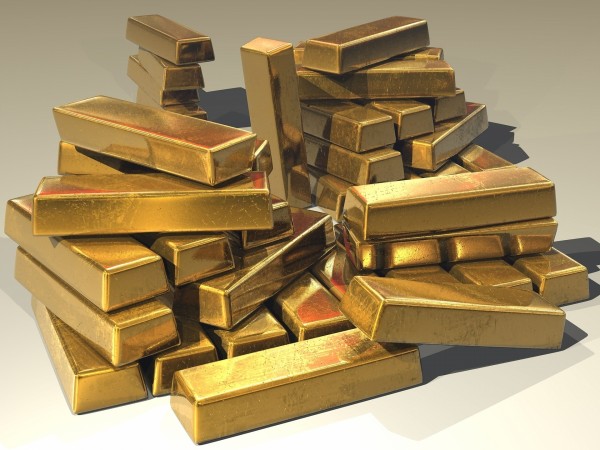 Gold seems to have become the preferred target for robbers around the country, with currency notes becoming less viable an option as they go off the market in light of the Central government's push for a digital and cashless economy following the demonetisation announcement by Prime Minister Narendra Modi.
Also read: Demonetisation: Centre approves Ordinance that levies Rs 50,000 fine on those holding old notes after March 31
A spate of gold robberies has been reported from various parts of the country, with jewellery stores and financial institutions that provide gold loans being the primary targets. The most recent of these was in Telangana on Wednesday, with robbers making away with gold weighing around 40 kg, with a market value of around Rs 11.46 crore. It may be noted that gold worth nearly Rs 3,000 crore has been brought into Hyderabad alone since demonetisation.
Why are criminals turning to gold?
Gold seems to be the one thing that has remained a constant when it comes to valuation since Modi announced demonetisation. If anything, it has actually grown in demand since the announcement. There were instances of people flocking to jewellers just an hour after the announcement on November 8, looking to convert their black money into gold, which can be concealed much more easily.
What's more, currency notes have dried up to quite an extent, given that the old Rs 500 and Rs 1,000 currency notes are no more in circulation. Add to that the limit on withdrawal from ATMs and the push for digital transactions across the country, and miscreants are having a tough time getting their hands on enough currency to make the heist worth it. Hence, they are turning to gold.
Robberies in the recent past
The spate of robberies in which gold was taken have only seen a rising amount of daring. Here are some examples:
* Wednesday's robbery in Telangana saw four people posing as CBI officers to loot 40 kg gold from an office of Muthoot Finance.

* On Monday, 30 kg of the yellow metal was looted from a Manappuram Gold Finance office in Ulhasnagar, Maharashtra.

* Nearly 5 kg gold was looted from a Muthoot FinCorp branch in Rajkot in Gujarat on Monday.

* A gang in the Midnapore district of West Bengal looted jewellery shops in mid-December. The gang was later nabbed with lakhs in jewellery and cash.

* Miscreants looted 10 kg gold from a security van after attacking a guard in Ahmedabad on November 26.
Here is a video from one such daring gold heist:
What is being done to stop this?
This is the question that is on top of the minds of all those who have taken loans from finance companies by pledging their gold. We reached out to Muthoot Finance to know what they were doing to safeguard their customers' gold, but are yet to receive a concrete reply on whether they are doing anything to that end.
We also tried to contact the India Bullion and Jewellers Association regarding the steps being taken by jewellers to secure their shops and their wares, but they did not reply either.