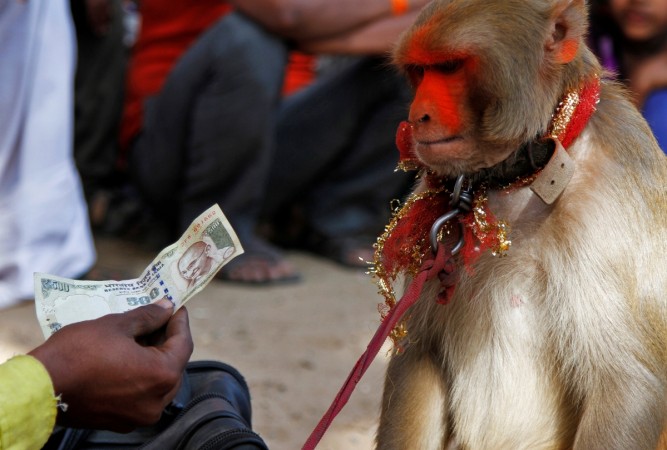 The Cabinet, headed by Prime Minister Narendra Modi, on Wednesday approved an ordinance to levy a penalty and a jail term for those in possession of the demonetised Rs 500 and Rs 1,000 rupee notes beyond a specified limit.
The Cabinet also approved an ordinance to amend the RBI Act to dismiss the liability of the government and the central bank on the demonetized currency notes to prevent future litigations.
The Ordinance, named 'The Specified Bank Notes Cessation of Liabilities Ordinance', states that an individual will be allowed to hold only 10 notes of each of the scrapped notes and anyone who holds more than that will have to pay a penalty of Rs 10,000. The individual could also face a jail term in certain cases.
Citizens will be permitted to keep the scrapped notes only in exceptional circumstances or if they are from a specific category, NDTV reported. However, it was not specified whether the financial fines or the jail term would be applicable after the end of the 50-day window to deposit them in banks on December 30 or after March 31.
There could also be criminal liability and the cases involving violation of the rule will be heard by the municipal magistrate who will decide on the penalty to be levied on the individual.
Demonetised currency notes can only be deposited in the RBI after December 30. Citizens can deposit or exchange old notes at the offices of the RBI till March 31, 2017.
"If we do not put an end date on the legal character of the old notes, then they can be infinitely valid as a legal tender. The government wants certainty on the estimate of the money flowing back into the system and a cut-off date for all deposits including retail deposits will help achieve this objective," a senior government official was quoted by the Indian Express as saying.
"The problem is not someone holding 10 notes in old currency beyond December 30, but if someone is holding, let's say, Rs 5 crore, then it's a problem and the person owes an explanation," the official added when asked about the Rs 50,000 penalty for holding old notes.
The Centre has also offered a window for people to deposit their unaccounted for money in old currency notes and 50 percent tax along with the penalty because if they are caught by the taxman with undeclared cash, the concerned individual would have to pay 90 percent of the amount they have.
Prime Minister Narendra Modi had announced his decision to demonetise old currency notes of Rs 500 and Rs 1,000 on November 8 this year in an attempt to curb the black money menace.