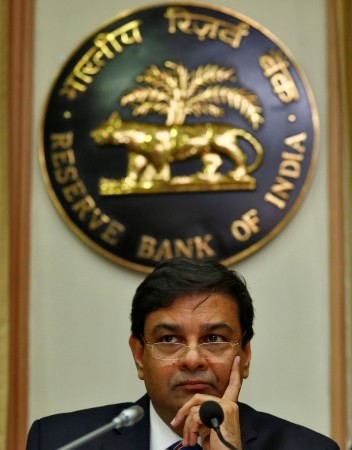 The Reserve Bank of India (RBI) has increased the weekly limit on cash withdrawals from savings bank accounts from Rs 24,000 to Rs 50,000 from Monday, February 20. It also said that limit on withdrawal from ATMs and savings accounts would be scrapped from March 13.
The RBI had imposed several limits on cash withdrawals from banks and ATMs following Prime Minister Narendra Modi's decision to demonetise old currency notes of Rs 500 and Rs 1,000 on November 8, 2016, in an attempt to curb the menace of black money in the country.
However, the limits were slowly relaxed by the central bank as part of its remonetisation process.
The RBI had initially put a cap of Rs 4,500 on withdrawal from savings bank accounts, following which it increased it to Rs 10,000 per day on January 16. This was followed by an increase in withdrawal limits for savings bank accounts to Rs 24,000 on January 30, 2017, with the central bank pushing in new notes of Rs 500 and Rs 2,000 as part of the process of remonetisation.
The Lok Sabha had also passed a Bill that stated that anyone who holds more than 10 old notes of Rs 500 and Rs 1,000 shall be punished and also be made to pay a minimum fine of Rs 10,000.
The government had said in November 2016, that Rs 15.4 lakh crore of demonetised Rs 500 and Rs 1,000 notes were in circulation across the country.
Cash crunch had led to long queues outside banks and ATMs with several people reported to have lost their lives due to PM Modi's demonetisation decision.