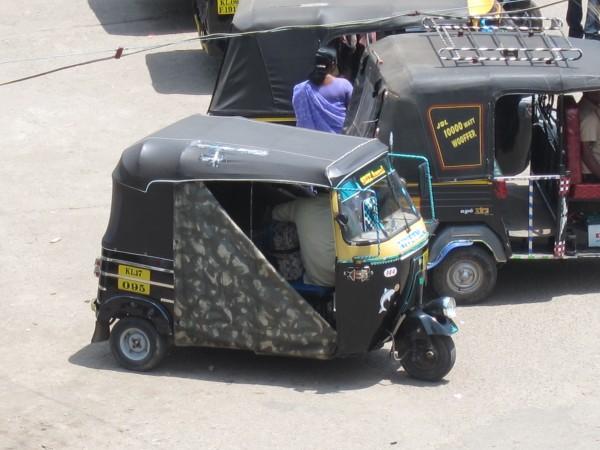 Since Prime Minister Narendra Modi announced his decision to demonetise old currency notes of Rs 500 and Rs 1,000, thousands of Indians have been forced to stand in long queues outside banks and ATMs to withdraw money or deposit their old notes or exchange them for new ones.
People have been desperate to get their hands on their own hard-earned money to meet their daily expenses and emergencies. However, it seems like some auto-rickshaw drivers in Kerala have taken it upon themselves to make the situation a little better, India Today reported.
An auto-rickshaw driver named Suresh Kumar, who drives on auto in Thiruvananthapuram, installed a tab and a card swiping machine in his vehicle after PM Modi made the demonetisation announcement. So basically, he went cashless.
His passengers now pay using their credit or debit cards or by cash if they wish to.
"India as a whole is going to go digital soon. We wish card payments come in everywhere because who'd want to spend the cash they have on an auto-rickshaw ride! Going cashless also means no fight for change. Anyone would understand the procedure if you show them once or twice. Even vegetable vendors use online transactions now," Kumar told India Today.
Vehicle ST, a startup based in Kochi, sells the devices. It has also come up with an app that helps passengers book a ride through the app. The app allows auto-drivers to bid their fare, while passengers are given the option to choose the ride that has the lowest fare. A transaction charge of two rupees is applied on every payment.
"I prefer putting net banking options to use and making card payments, I always carry my cards. For people like me, this [auto-rickshaws accepting card payment] is a better option," Shambhu Sukumaran, a passenger, told the news channel.
Kumar, along with 13 other auto-drivers, decided to go cashless following the announcement with an initial expense of Rs 17,000 for a year to use the facilities.