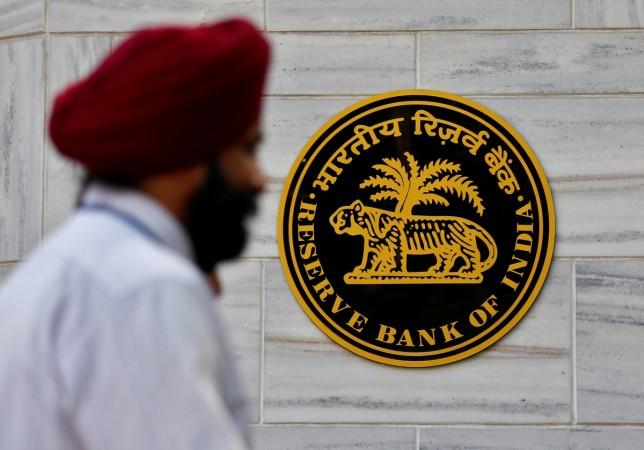 The Reserve Bank of India (RBI) recently scored a self-goal of sorts when it was forced to modify its order on deposits of demonetised currency. The central bank has now become the butt of jokes on social media, with people speculating as to what the funniest or weirdest "next RBI rule" will be.
It all started when the bank issued a notification on December 19 that made it compulsory for people to explain the delay in depositing more than Rs 5,000 in old notes in their bank accounts. The RBI made U-turn on that and was quick to clarify on December 22 that people who had "fully KYC compliant accounts" were exempt from this rule.
The memory of this flip-flop is still fresh in the minds of people, who on Saturday took to social media to speculate about what could be the most outlandish "next RBI rule" to hit them. They even got the hashtag "#NextRBIRule" trending for some time. Here are some of the funniest suggestions.
This gentleman seemed to have a good grasp of the sarcasm he boasts of in his Twitter handle:
Now, bank employees have done exemplary work since the first day fo demonetisation to make our lives easier. But some people still seemed to harbour ill feelings from the times they were made to wait for a long time in government baks.
This gentleman, meanwhile, seemed to have a bone to pick with his spouse:
He seemed to have some beef with girlfriends, too!
If u hv girlfriend u can't deposit 50k in banks u hv to tell y u don't spend it on her #NextRBIRule

— Deepanshu Bindra (@D_Bindra) December 24, 2016
While this individual seemed to have something against girls and their selfies.
Girls having less than 125 selfies on their smartfone will only be allowed to deposit cash in their account. #NextRBIRule

— Kuptaan (@Kuptaan) December 24, 2016
Clearly, some thought this was child's play, and chose to show it in exactly that manner.
#NextRBIRule You have to stand on one leg in a queue and switch legs at every multiple of 5 or/and 7.

— Madhu Bubna (@CrazyMidgardian) December 24, 2016
Even divine invocations and interventions were not spared!
When u r in queue to withdraw money, it is necessary to say 'Jor se bolo, Jai Mata di' as soon as ur turn comes#NextRBIRule

— Pankaj Verma (@Vermaji_Kahin) December 24, 2016
The old "laddoo in ATM queues" episode seemed to be getting a sequel. As did a dose of reality.
The old formula to combat Delhi's pollution also found a mention.
#NextRBIRule
on even day you deposit Rs 1000 note.
On odd day you deposit Rs 500 note.
On luckyday (7 14 21 & 28th) you can withdraw money

— Mustufa Ali (@MustufaAli1) December 24, 2016
And then things got really political.
Those who haven't taken a bath don't get to withdraw money.Kejriwal to install camera in your bathroom. #NextRBIRule

— राणाजी (@abhishekprsnl) December 24, 2016