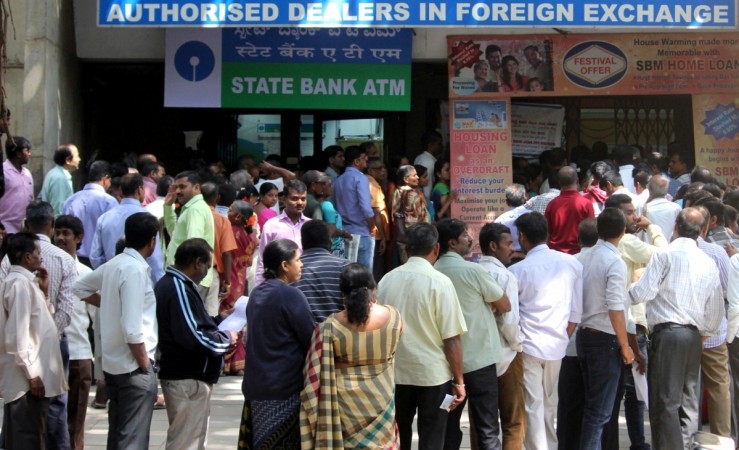 In a shocking incident, one young girl in Delhi went topless after she got too frustrated while standing in a long queue before an ATM. The incident happened at Mayur Vihar phase 3 in Delhi on Sunday afternoon.
The recent demonetisation scheme by Prime Minister Narendra Modi, by which all old Rs 500 rupee notes and Rs 1000 rupee notes have been banned, has been receiving strong and mixed reactions from all ends.
Many commoners across India have been complaining that ATMs have been running short of cash and the frustration of standing in long queues has been adding more to the mass resentment. However, the recent incident is utterly shocking.
The lady standing in the queue before an ATM lost her cool and in order to display her anger, she removed her top in public, according to News 18 India.com. The report said that the incident left all the people around stunned.
A lady police was available nearby, who rushed to the spot and convinced the girl to wear her clothes again. She was then taken to Gajipur police station and was later escorted to an Axis bank ATM separately, where she was able to withdraw money, the report added. However, some of the people present on the spot said that she was a transgender.
Quoting some of the eye-witnesses, the report said that people are unable to withdraw cash from ATMs even after standing for hours in queues. The level of frustration owing to the inconveniences caused due to demonetisation has been increasing among the masses and this incident of the woman going topless in public is a strong example.
While many have been applauding Modi for the drastic and sudden step to curb black money, there has also been strong opposition to the process, owing to the inconvenience that the general people have been facing.