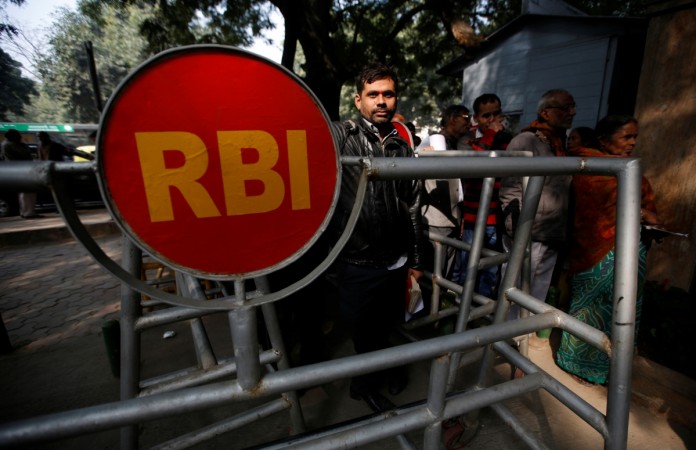 A sum of Rs 1.6-1.7 trillion by way of "unusual cash" was deposited to the banking system during the demonetisation period, according to a research paper posted on the Reserve Bank of India's website.
The research paper highlighted that "excess" bank deposits year-on-year growth has been in the range of 3-4.7 percentage points. However, in unadjusted terms "excess" deposits accrued to the banking system driven by demonetisation are in the range of about Rs 2.8-4.3 trillion.
Last year, Prime Minister Narendra Modi scrapped off Rs 500 and Rs 1,000 notes from the circulation overnight, in an attempt, to fight corruption and drain out black money from the fastest growing major economy.
The move, also led to a significant increase in deposits in Pradhan Mantri Jan Dhan Yojana (PMJDY) accounts with an addition of 18 million accounts post the demonetisation drive. New accounts of 38.2 million were opened till July last month since then, found the research paper.
DEPOSITS UNDER PMJDY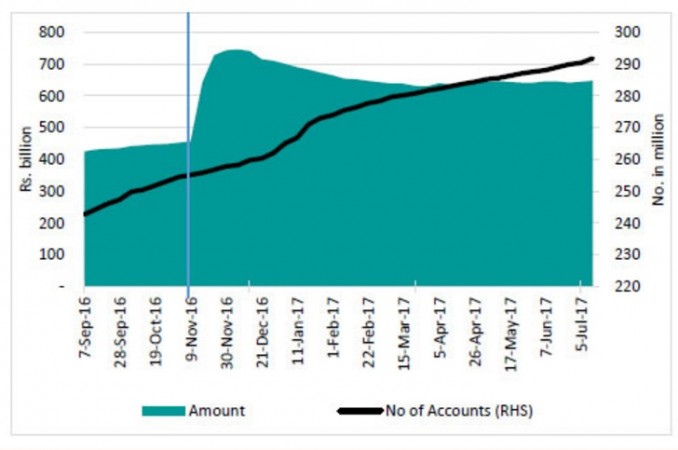 All in all, the report suggested, if the significant trend continues and increase in the bank deposits is sustained, could have a favourable impact on financial savings and their channelisation to capital markets.
Bhupal Singh and Indrajit Roy authored the papers. Singh, is a director in the monetary policy department and Roy is a director of the department of statistics and information management.