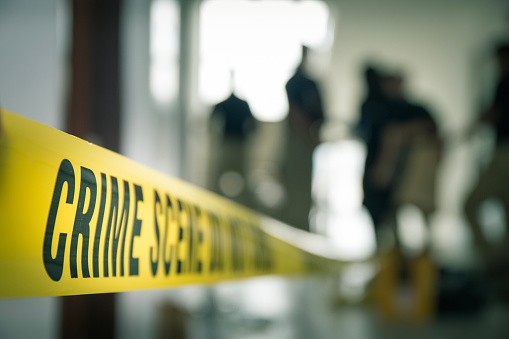 A foul smell coming from an apartment in northeast Delhi has led the cops to a suspected murder. After receiving the complaint of a stench coming from the apartment of a young woman, the Delhi police broke down the door and traced the smell to a closet. They found the decomposed body of a woman who was in her mid-twenties, Time of India reported.
Initial medical examination of the body indicated strangulation marks on her body. Cops suspect that the deceased, identified a Neeta, might have been dead for at least two days when they found her. The autopsy report is awaited for more details.
The apparent murder is suspected to have occurred in the Gokhulpuri apartment and one of the prime suspects is a man named Raees, who also happened to be the one to alert the cops about the foul smell.
The man is married and is suspected to have been in a live-in relationship with the deceased. Raees has been detained and is currently being questioned as the prime suspect.
Based on one of the theories behind the apparent murder, cops speculate that she might have been murdered by Raees who suspected her of having an affair, ToI reported. It has also been alleged that the deceased might have been pressing for the prime suspect to get a divorce from his wife, a police official stated according to NDTV.
Investigations are underway to determine the exact motive behind the crime. A forensic team is sweeping the crime scene for evidence while the cops are analyzing any CCTV footage available for possible clues.
The Delhi police stated that the woman had moved out of her parents' home, which is in the same area, to live independently eight months ago.