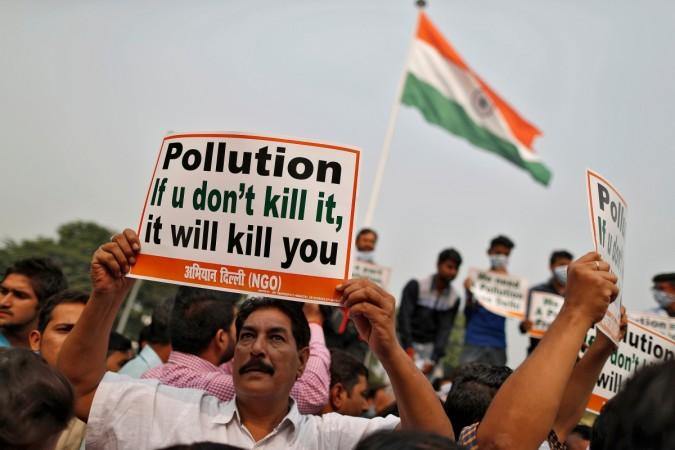 The pollution level in Delhi is down thanks to concerted efforts by all parties concerned, and that should continue, said Delhi Lieutenant-Governor (L-G) Najeeb Jung while chairing the third high-level meeting on air-pollution in the National Capital Territory (NCT) on Friday. However, he also urged the authorities to keep up their implementation of the steps taken to curb pollution in Delhi, calling for strict action against defaulters.
Studies have shown that Delhi is one of the most polluted cities in India, and has been compared to gas chambers in the aftermath of Diwali. Thus, when the smog fell there this winter, Delhi Chief Minister Arvind Kejriwal was quick to implement a slew of steps — like halting construction, temporarily stopping the Badarpur Thermal Power Station and outlawing use of diesel generators — to bring down pollution levels.
This was soon followed by the banning of diesel cars older than 15 years on the roads of Delhi. But people were already being inconvenienced. While many were rushing to buy masks and other accessories that would allow them to venture out without inhaling the dangerous cocktail of particulate matter and other substances in the air, around 1,800 schools were closed for several days.
Now, with the pollution levels coming down a bit, Jung said in the meeting held on Friday evening: "The action taken by all the agencies has resulted in improved ambient air quality. They must keep up their efforts."
He also said: "Those failing to pay challans shall be heavily penalised and their work would be stopped." The Delhi Police have issued challans to a large number of vehicle-owners because their vehicles did not adhere to the pollution control norms.
He then turned his attention to the construction sector, saying the Delhi Police and the local municipal bodies should ensure that builders adhered to the construction guidelines put forward by the Delhi Pollution Control Committee.
This could come as a fresh blow to the buillders, who have already been taken to task by the National Green Tribunal over non-payment of wages to their workers even though there is no construction work going on right now.