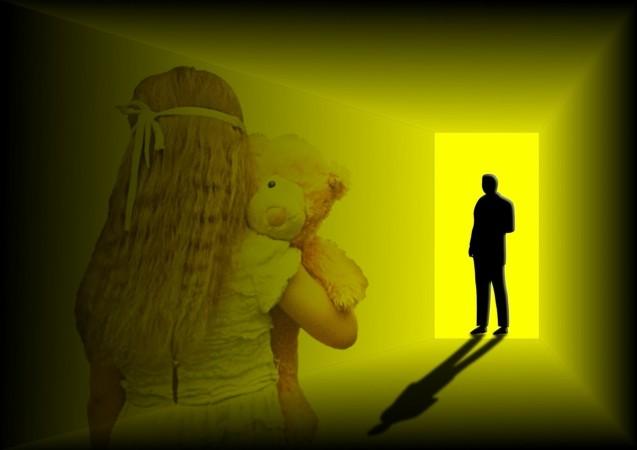 In a heart-breaking incident, which is sure to make one wonder where is the world headed to, a six-and-half-year-old was killed by her mother and her partner in New Delhi's Ghazipur area on Wednesday, December 13. The duo took the step after the girl saw them in a "compromising position" and threatened to inform her father of the same.
The mother of the girl and her partner were arrested on Thursday after the neighbour informed the police of the murder. On interrogation, the duo admitted to having killed the child.
"The couple planned to kill the girl after she threatened to inform her father," Hindustan Times quoted Deputy Commissioner of police (east), Omvir Singh as saying.
The woman, 29, reportedly lived with her husband and three children in Ghazipur and had been having an extra-marital affair with Sudhir, 23, who lives in the same area. The woman's partner is said to have come home when her husband was out drinking. While her other two sons watched television, the girl found them in a compromising position. The duo then took the girl to a neighbour's terrace and while the mother held her hands, Sudhir slit her throat.
"The woman had an extramarital affair with Sudhir for some time. She later planned the murder of her daughter with him after the child found them in a compromising position on Wednesday evening. The man slit the girl's throat, while the mother held on to her hands. Both have confessed to their crime during interrogation," Singh revealed.
Sudhir then left the house while the woman raised an alarm claiming that her daughter had gone missing. She, along with her husband and neighbours, looked for the child, and even called the police. The girl's body was later found on the terrace and police have also recovered the knife.
"Initially, the girl's mother was very calm during investigation. However, during further probe, we became suspicious about her role because neighbours informed us that she was having an affair with Sudhir who lived in the same neighbourhood. Both were interrogated and they confessed to the crime," said the officer.