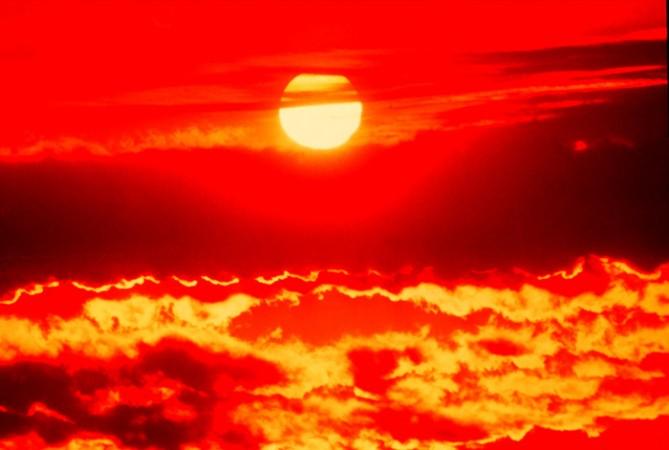 In a report released by the Intergovernmental Panel on Climate Change (IPCC) on Monday, the average temperature in Delhi and Kolkata is being said to have increased by one degree Celsius and 1.2 degrees Celsius, respectively, in over a century-and-a-half.
Due to change in climate, global temperatures have already resulted with rise of one degree on an average from pre-industrial levels. A scientific guidance has been offered to policymakers on ways to reduce emissions from sectors like electricity, transport, buildings and agriculture, so that it does not exceed global temperature rise of more than 1.5 degrees from pre-industrial levels.
"India is very vulnerable to the impact of climate change with over 7,000 km of coastline and a huge reliance on our Himalayan glaciers and monsoon rains for the livelihood and well-being of our people," Ajay Mathur, Director General of New-Delhi based The Energy Research Institute, told IANS.
If global warming is not restricted to 1.5 degree Celsius, the rise in sea-level is expected to exceed 40 cm. The recent floods in Kerala displaced more than 700,000 people and claimed at least 500 lives.
India has signed the 2015 Paris Climate Change Agreement, and is committed to reducing its carbon emission intensity by 33-35 per cent by 2030 below 2005 levels, increase the share of energy resources based on non-fossil to 40 per cent of the installed electric capacity by 2030 and to create an additional carbon sink of 2.5-3 gigatonnes of CO2e – carbon dioxide equivalent – through additional forest and tree cover by 2030.
Limiting the rise in temperature to two degrees would lead to severe reductions in global emissions and the rapid reversal of economic and population growth trends observed in the last 50 years.
Yet at two degrees Celsius, extreme weather conditions, such as heatwaves, could claim life of many and cause severe damage to agriculture, bring water shortages, as well as completely melt Arctic sea ice for several months together.
However, the credibility of the IPCC has been questioned in the past when its 1990 and 1995 reports were allegedly tweaked by its officials. It was made public shortly before the Earth Summit in Rio de Janeiro by the Science and Environmental Policy Project (SEPP) head Dr. S. Fred Singer, saying that the conclusions of the IPCC Summary are not supported by the evidence listed in the report. IPCC has denied the allegations, though.