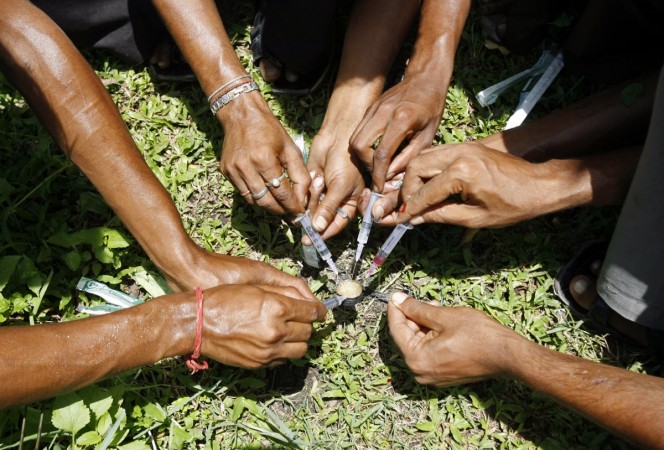 In a major breakthrough and giving a severe jolt to drug lords, the Narcotics Control Bureau has ruined the evil designs of international drug traffickers in New Delhi by seizing four kg cocaine worth crores of rupees in the international market. The syndicate had roped in African women to give an eyewash to the enforcement agencies.
On Friday, February 3, NCB officials intercepted two women from a hotel at Mahipalpur in south Delhi. The officials had input that a 41-year-old Zambian woman named Thelma Mkandawire had arrived at the Indira Gandhi International Airport with a consignment of drugs. As soon the woman reached the airport, the NCB team mounted surveillance on her. After getting clearance from the airport, the woman left in a taxi and reached at the hotel in Mahipalpur.
After sometime, another woman came to the hotel to receive the consignment. As soon she reached at the hotel, the NCB team intercepted both the women. The woman, who came to receive the drug consignment, was later identified as Pamela Devid Kiritta from Tanzania.
During the checking of Thelma's luggage, approximately four kg of cocaine was found concealed inside the cavity of a suitcase. During interrogation, Pamela disclosed that she was staying at south Delhi's Vasant Kunj since January 20 and was working on the behalf of a South African man.
Pamela also revealed that she has been to India nine times since 2006 and has also visited several countries like South Africa, Ecuador and Kenya.
According to NCB Zonal Director Madho Singh, Thelma was also arrested in Pakistan for involvement in a drug trafficking in 2015. She has also visited China and Hong Kong.
The investigators are now probing the Pakistan link in the case and suspect that Pakistan-based drug lords may also be behind the seized consignment.