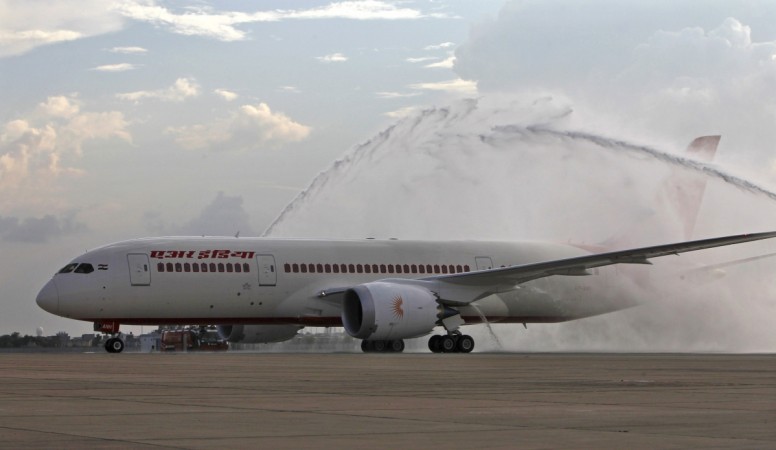 Update, 3:08 pm: The Delhi International Airport Limited (DIAL) had reportedly received the threat call for two flights Thursday from the caller who had made a false bomb-scare call for the Delhi-Bangkok Air India flight Wednesday.
Bomb scare at IGI Airport: Threat call received by DIAL call centre from same caller who made threat call abt Delhi-Bangkok AI flight y'day

— ANI (@ANI_news) March 17, 2016
Original Story:
Two flights, one of Nepal Airlines and another of Air India, were reportedly parked in an isolated area at Delhi's Indira Gandhi International Airport to conduct searches following a bomb threat Thursday. Four Members of Parliament were aboard the Bhubaneswar-bound Air India flight.
Meanwhile, all the passengers from the Kathmandu-bound flight were safely evacuated. Security officials searched the baggage on board the flights.
This incident followed another false bomb scare when the Air India flight 332 from Delhi to Bangkok was searched at a Bangkok airport Thursday, March 16. All the 231 passengers and crew members of the Air India flight were evacuated safely.
"After related agencies who searched both the aircraft, luggage and passengers found no suspicious objects. Suvarnabhumi Airport called off the emergency operation," Channel NewsAsia quoted Airports of Thailand as saying in a statement Thursday.
Several bomb threats have disrupted the flights to Kathmandu from India in the past. Jet Airways flight 9W 260 was grounded Jan. 25 after the Delhi Police received a call warning about a "gift box" kept "on seat 18" of the Kathmandu-bound flight.
Two Kathmandu-bound Air India flights were delayed Jan. 27 following bomb threats.
Bomb scare on 2 flights at Delhi airport: Both flights Nepal Airlines RA 206 & Air India 075 taken to isolation for security clearance.

— ANI (@ANI_news) March 17, 2016
Bomb scare on Kathmandu-bound Nepal Airlines & Bhubaneswar-bound Air India flights,at Delhi's IGI Airport. 4 MPs were also onboard AI flight — ANI (@ANI_news) March 17, 2016
Bomb scare on 2 flights at Delhi's IGI Airport.All passengers have been disembarked from aircrafts, security officials searching baggages

— ANI (@ANI_news) March 17, 2016