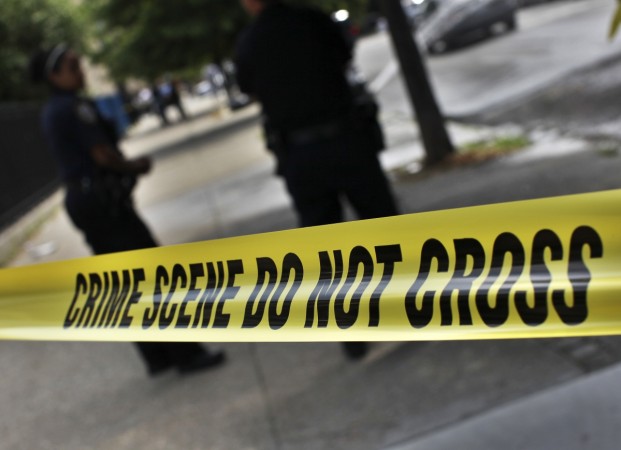 A female flight attendant reportedly killed herself in South Delhi by jumping off the terrace of her Panchsheel Park residence on Friday, July 13. The deceased has been identified as 39-year-old Anissia Batra, who worked with Lufthansa Airlines.
While it was earlier thought that Anissia had killed herself, her family suspects foul play and believes that she could have been murdered. A few days ago, her father RS Batra, a retired major general, had filed a complaint against Anissia's husband Mayank Singhvi and in-laws alleging that they were harassing her.
In the complaint, he had stated that Anissia was being tortured by her in-laws and if something happens to her, the husband and in-laws would be responsible for it.
Anissia's brother Karan Batra too believes that he lost his sister due to her in-laws. "My sister messaged us to call the police. She said Mayank had locked her in a room. '...because of him my life is going to go, please don't leave him,'" she wrote in the message, NDTV quoted Karan as saying.
He added that her family wasn't sure if Anissia had jumped off the terrace or had been pushed. "We have been trying to get them arrested and police aren't helping," he added.
The family has also said that the air hostess was often tortured by her in-laws. Anissia and Mayank had been married for two years, but he was an alcoholic and often beat her up and demanded money. "Last month, my parents had to come from Chandigarh. Mayank even hit my mother. My father, who served in the Army for over four decades, filed a complaint on June 27. They had to go back because of my mother's medical condition," Karan added.
Reiterating that the Delhi police wasn't taking up the matter seriously, Karan explained that the police might have sealed the area where Anissia died, but "Mayank went there last night, he has a spare key... they have removed all the evidence."
Meanwhile, Mayank has a different story to tell. He told the police that Anissia had sent him a text message from the terrace telling him that she was going to kill herself. He rushed to the terrace, but his wife had reportedly already jumped off the building. Mayank then took Anissia to the hospital, but she was declared brought dead.
"She might have jumped immediately after sending the text. She had fallen on the ground by the time the husband reached," District Commissioner of Police (South) Romil Baaniya told the Hindu.
Anissia's body has now been sent for postmortem and a case of dowry death has also been filed. Investigations are on and the police are said to be questioning her family, as well as, her in-laws.