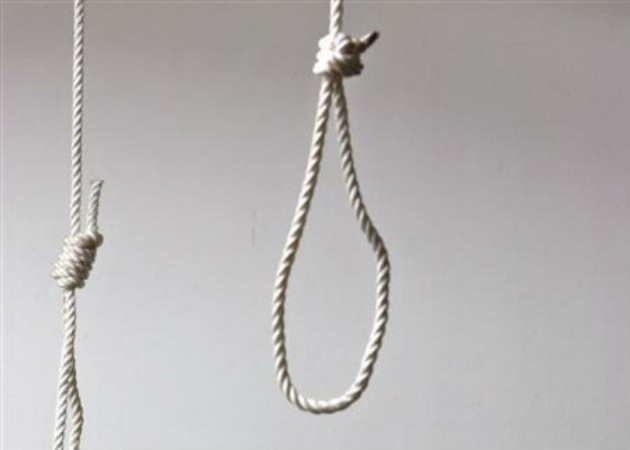 A 28-year-old woman took her own life on Saturday, February 24, after she sent a chilling goodbye message to her sister in the United States. "It's my last day, take care of my son." These were the last words of Rashmi Satish, a software engineer from Bengaluru, who took her own life as she was unable to cope with dowry harassment.
The tragic event happened at Ramamurthynagar in east Bengaluru when Rashmi, a resident of Kempegowda Road, asked her sister in the US to take care of her 16-month old son, Times of India reported.
Soon after the sister received the message, she informed her mother at 12.30 pm to check on Rashmi. Their mother, Bhagyamma, who lives in Malleshwaram, rushed to Rashmi's house to see if her daughter was fine. However, when she reached Rashmi's place at 1.30 pm, it was already too late.
Bhagyamma found the door locked from inside. She soon rang up Rashmi's husband, Satish, who is also a software engineer at a private company in Bengaluru. Satish, was, however, out of town as he had gone to his village in Kolar district, TOI reported.
The local police were informed about the incident who later broke open the door only to find Rashmi hanging from a ceiling fan.
Bhagyamma complained to the police that Rashmi's husband and mother-in-law had been harassing her over dowry which led to the suicide, the daily reported.
The police detained Satish on charges of dowry death. "We've filed a case of dowry death under IPC Section 304B. We've detained the suspects and will arrest them soon," a police officer was quoted by Times of India as saying. Her body was later handed over to the relatives after post-mortem.
When Rashmi decided to take the extreme step, she was alone and had left her son with Bhagyamma. As per reports, the couple married three years ago and have a 16-month-old child. They worked at the same tech park in Bengaluru.