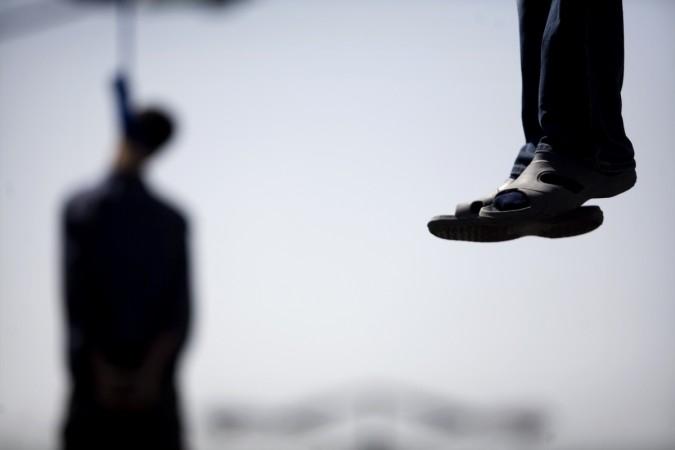 An 18-year-old college student hanged herself on Tuesday afternoon at her Bengaluru home after she was allegedly ragged by her college friends. Meghana Chandrashekar left no suicide note but her parents have alleged that she took her life over bullying by her classmates after she lost class representative elections at her engineering college.
Her parents, Chandrashekhar and Lata, have reportedly blamed her classmates and a faculty member for harassing her in college since November 2017. Chandrashekar is a bank employee and Lata works at a co-operative society.
Meghana's body was found by her younger sister Bhavana. The latter had entered the house in the afternoon and noticed the doors to her sister's room closed. She knocked on the doors but got no response; she looked through the windows and found Meghana hanging from a ceiling fan, the police said.
Bhavana called her neighbours and broke open the door, but by then, it was too late. The parents, who had gone to work, were informed over the phone by Bhavana.
Meghana had been isolated from by her batch mates, the Deccan Herald reported quoting the police. She had also been removed from the class WhatsApp group and her classmates had refused to share study notes with her.
Meghana's parents said that they had met with her teachers earlier and expressed their concerns about their daughter's ordeal in college, but that no one had paid heed to them.
The principal of the college claimed that Meghana was irregular in studies during the second semester and had failed in two subjects in the first semester. He said she was also counselled over her deteriorating academic performance by a college teacher.
The police have registered a case of abetting suicide against four of her classmates and a faculty member.
In a similar incident, a BITS Pilani student in Hyderabad was found hanging from a ceiling fan on Monday, February 5. However, the reason for the 21-year-old student to take the extreme step is still unknown and the investigation is ongoing.