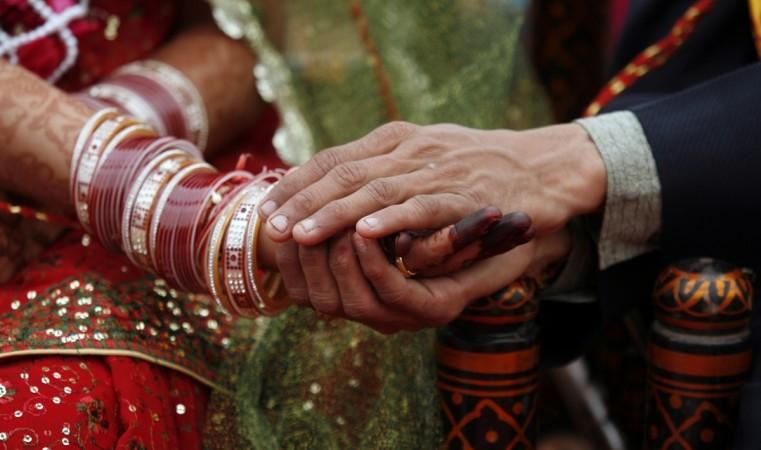 In a shocking revelation, a Bengaluru college's study material is found to be claiming that dowry will increase husbands' love and affection for their wives.
In a study material reportedly distributed for Sociology students, a topic "Advantages of Dowry" goes on make several points justifying this anti-social practice.
Though Dowry Prohibition Act was introduced in India in 1961 that bans giving or taking properties or valuable security by either party to a marriage, the evil practice is still rampant in India.
But what is shocking is giving the social evil an academic legitimacy.
While many preach against dowry practice which could land you with five years of imprisonment, a college in Bengaluru has apparently endorsed the system by teaching students on its advantages. Reports suggest that the study material was distributed to sociology students of St Joseph's College of Arts and Science in Shanthi Nagar in the city.
Also read: Kolkata housewife commits suicide with last message to cousin
"The marriage of ugly girls, who otherwise would have gone without a partner, is made possible by offering heavy amount of dowry," reads another point in the study material.
According to the book, dowry is said to be an effective method to attract handsome boys, even if they are unwilling for marriage and increases the status of women in the family. And the conclusion? The chapter titled 'Dowry Menace' claims that it is better to give dowry but not a share in property due to seven advantages listed in it by the author.
Also check: Bihar woman travels to Delhi to sell kidney for Rs 2 lakh to give her lover as 'dowry'
The controversial photo from the material was initially shared by a Facebook user named Rithika Ramesh, who wrote: "This is the status of education in reputed institutes in India. In a Sociology class of 60, no student or faculty member stands up against this bullshit. This is the study material provided by St. Joseph's college, Shanti Nagar, Bengaluru, to a B.A. student. We have a long way to go".
Her post has created outrage on social media with netizens criticising the author for his claims. "With such lessons being endorsed in an 'educational' institution, I don't see change even in the long run... [sic]," commented a social media user.
Read more: Man confesses to killing daughter-in-law as he wanted son to take another wife for dowry
However, the college authorities have claimed it was not from a prescribed textbook.
"The matter is being investigated and we are trying to find the root of the problem. Such views have never been part of the college syllabus. In fact, the department and the college are opposed to such obscurantist and oppressive patriarchal views as are contained in the page cited," Kiran Jeevan, the PRO of the institution said in a statement.
Read the full text here:
-