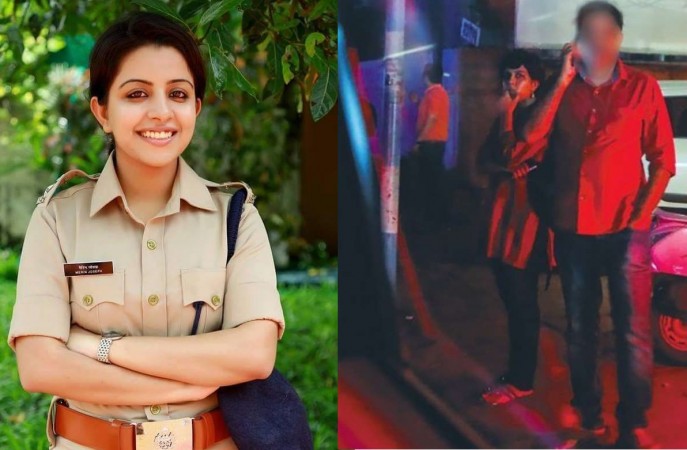 How safe are women in public places? How do men treat women if they are spotted alone at night?
District Commissioner of Police Merin Joseph IPS and female constables VK Soumya and M Sabitha ventured into the streets of Kozhikode, a Kerala town known for its cultural heritage, after 9 pm the other day in plain clothes.
Read more: Merin Joseph IPS becomes KAP Battalion's first woman commandant
They roamed around Mavoor Road, one of the busy streets in town, the KSRTC bus stand and Beach Road as part of a social experiment. Malayalam news channel Mathrubhumi stealthily recorded it.
And the result?
When Soumya and Sabitha took part in the mission at around 9:40 pm, people were giving a weird look at them. Some others passed vulgar comments and asked the women if they were ready to join them. Some bike riders stalked the lady officers when they walked towards Baby Memorial Hospital.
Merin joined the team at 11:45 pm. Since nobody could recognise her in civil dress, people slowed down their vehicles to stare at her. She had to face some eve teasers near the KSRTC bus stand.
Meanwhile, a male cop patrolling the area, who was unaware that it was an experiment, asked Merin if she wanted any help to reach home.
Merin, who had a first-hand experience of the issues faced by women in public places admits that some measures are required to make the city safer as she herself felt vulnerable at some point during the mission.