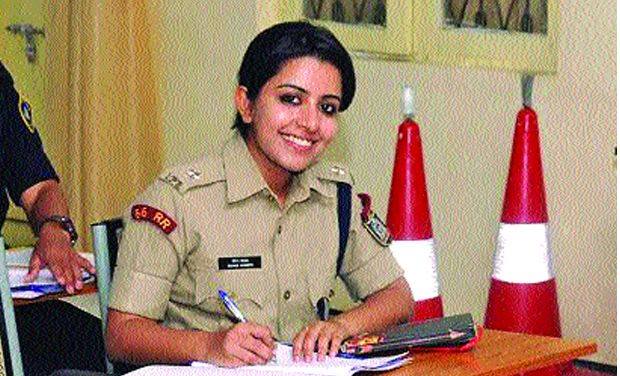 Kerala-based IPS officer Merin Joseph has become an internet sensation in India and the reason for it – she is extremely attractive.
Joseph went viral on Facebook after a group named "Kochi pazhaya Kochiyalla" posted a photo of her on their page. The group posted the photo along with a caption "Merin Joseph IPS - How many likes for our new ACP of Kochi ?"
More than 500 people shared the photo, over 12,000 people liked it and around 300 users commented on it. Users have now created two Facebook pages of Joseph, which shared her personal photos.
Users also posted comments congratulating Joseph for becoming the ACP, while some commented on her looks.
"I ll commit a crime just to be arrested by her and then she would b only cop i want to take out for CHAI PAANI," a user commented.
"Merin Please....Please.....Please.....let me be the first to know as soon as you take charge and your area of your charge so that I can commit a crime and become the very first 'honorable criminal' to be arrested by you. Please let me know this urgently as I will need some preparation time and formal crime education and lots of guts to commit the crime," another user said.
One user commented "arrest me officer!!", but there were several others who congratulated her for becoming a role model.
But the latest report might disappoint the users "who wanted to get arrested by her". According to Deccan Chronicle, Commissioner K.G. James said that the news of Joseph taking charge of Kochi is false.
"The news that Merin will be taking charge as ACP is fake. Someone posted it on Facebook and it became viral", James said, adding, "Police would take legal action against the offenders who spread the wrong info."
James also noted that she is still undergoing training at the National Police Academy in Hyderabad and will take up her first appointment next year in January.