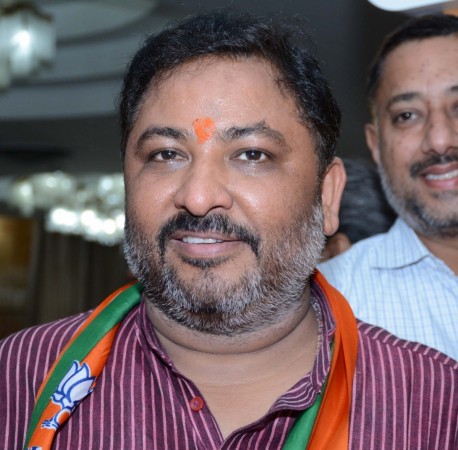 Dayashankar Singh, who had had a case registered against him for saying Bahujan Samajwadi Party (BSP) chief Mayawati was "worse than a prostitute" when it came to distributing election tickets to candidates, has been arrested from the Buxar district of Bihar following a joint operation of the Uttar Pradesh Police and the Bihar Police.
Singh, who previously served as the vice-president of the Uttar Pradesh unit of the BJP, was summarily removed from all posts within the party and subsequently expelled from it. Singh had been absconding for around a week.
He was caught saying on camera about Mayawati's election ticket distribution method: "...This big leader of the state, Mayawati ji, first gives a ticket to someone for Rs. 1 crore, and then when someone offers her Rs. 2 crore after an hour she gives him the same ticket. And then if someone later offers Rs. 3 crore, she gives this person the ticket."
Besides being expelled from the party after the remarks, Singh's family, including his 12-year-old daughter, was targeted by BSP leaders in their protests and slogans. The ex-BJP leader, in the meanwhile, evaded the police when they raided his home in the Ballia district of Uttar Pradesh.
Members of his family had filed a counter-complaint against Mayawati over the abuses hurled by BSP leaders and protesters against them — especially those aimed at Singh's daughter.
Mayawati being a Dalit leader, the issue had soon taken a political turn at the national level, which, in conjunction with several incidents of Dalits being target with physical abuse, embarrassed the BJP-led NDA government in power at the Centre.