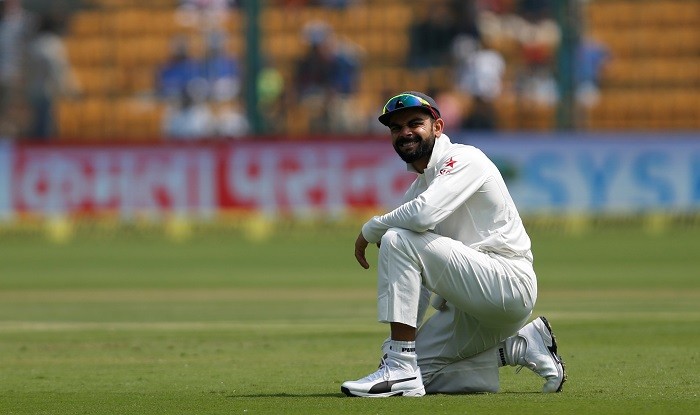 Australian newspaper The Daily Telegraph is back at it again and they have now referred to Team India captain Virat Kohli as a dictator. This comes just days after the publication launched a scathing attack on the India cricket team skipper Kohli and coach Anil Kumble, after the India vs Australia 2017 2nd Test in Bengaluru.
The newspaper had claimed that Kohli hit an Aussie cricket official with a bottle of Gatorade -- a sports drink -- and Kumble, who allegedly stormed into the umpires room to enquire about Kohli's LBW dismissal in the Test -- was acting like a puppeteer.
This all happened following the infamous DRS cheat-gate incident surrounding Steve Smith.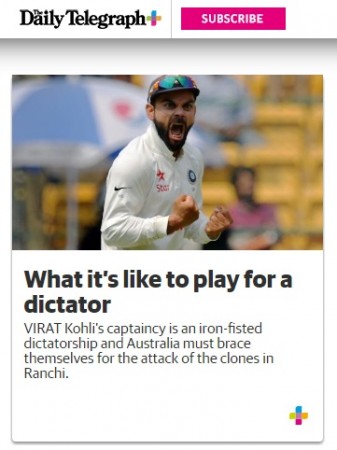 A report with the headline 'What it's like to play for a dictator', in reference to Kohli, has been published by the Daily Telegraph this week.
Meanwhile, there is another article from the newspaper which quotes Shane Watson.
Also a teammate of Kohli at Indian Premier League (IPL) side Royal Challengers Bangalore (RCB), the former Australia international mentioned that Kohli wants everyone in his team to have the exact same passion like him.
"How he is, he expects everyone in his team to be exactly the same as him," mentioned Watson.
"Which is a great thing as a leader for him and for the Indian team, because he expects a lot of his teammates. He expects everyone to be on board with exactly how he is, and of course he's more outward with how he does that, but that doesn't mean it's bad at all.
"I wouldn't say he's got a temper, he just rides the highs and lows of the game from an emotional point of view. He wants to win, he hates losing and as a captain that's how he's built. One of the things I absolutely love about Virat is he's got such a deep down burning desire to win - and obviously he's up to pushing the limits.
"It's a great thing for his team because they just get behind him as well."