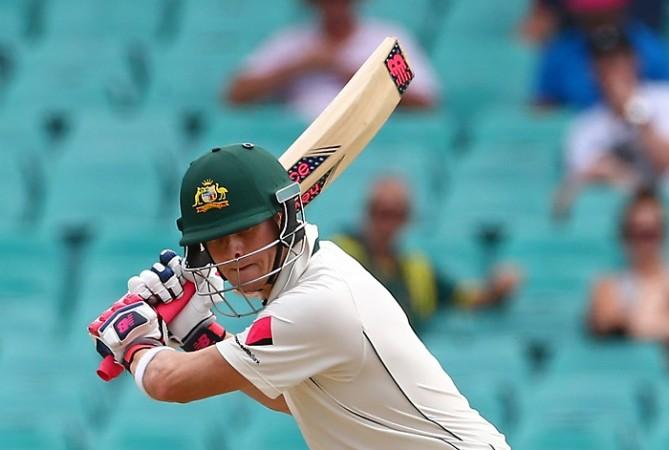 One of the legends of Australia cricket, Steve Waugh, has finally spoken on Aussie skipper Steve Smith's un-gentlemanly antics during the India vs Australia 2017 second test in Bengaluru on Monday.
The 'cheating' by Smith during the Test match has not only infuriated India skipper Virat Kohli but also a host of other Indian cricketers and fans.
Watch Smith's 'cheat' moment here
BCCI statement backing Kohli
The Indian cricket board issued a statement on Wednesday mentioning that the rest of the cricket matches between India and Australia in the 2017 series be played in the in the "true spirit of cricket".
The Board of Control for Cricket in India (BCCI) after due deliberation and seeing the video replays of the episode steadfastly stands with the Indian Cricket Team and its Captain Mr. Virat Kohli.

Mr. Virat Kohli is a mature and seasoned cricketer and his conduct on the field has been exemplary. Mr. Kohli's action was supported by ICC Elite Panel Umpire Mr. Nigel Llong who rushed in to dissuade Mr. Steve Smith from taking recourse to inappropriate assistance.

BCCI has requested the ICC to take cognizance of the fact that the Australian skipper Mr. Steve Smith in his press conference admitted to a 'brain fade' at that moment.
Steve Waugh says Smith made a mistake
Waugh, 51, said that the 27-year-old Smith committed a mistake during the match. "It was a fantastic Test match [in Bengaluru]. It's a shame we are focusing on one incident," Waugh was quoted as saying by the Press Trust of India.
"I would take Smith on face value. The best part was umpires stepped in and stopped at then and there. Looking back Smith will be embarrassed and must have learnt a lesson," the veteran added.
Speaking to news agency ANI on Wednesday, Waugh said: "Virat is a passionate captain who loves playing for his country, but now we should douse the flames and end the issue."
The India cricket team management are, however, not ready to forget the incident soon as they have filed a written complaint with ICC match referee Chris Broad over the incident. Broad has 48 hours to respond to the complaint.