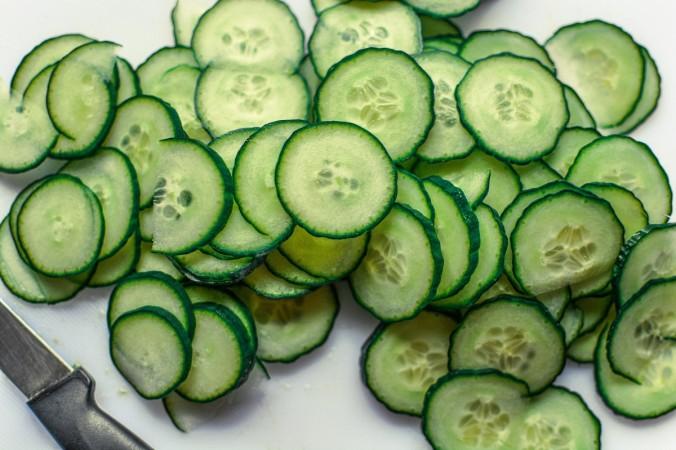 Summer is here and so is the need to fit into all those cute summer clothes. But if you've been having a hard time trying to shed the extra pounds you've gained over the holiday season, worry not – your blessing in disguise, aka the ideal summer food for weight loss is here in the form of cucumbers.
Much like certain fruits and vegetables are known to benefit weight loss with the help of a little exercise on the side, cucumber helps speed up the process. Apart from being low in calorie count, they are also completely fat-free – meaning you can eat them as much as you want without running the risk of gaining weight.
But there are many ways to incorporate the vegetable into your diet. Here's how you can pick and choose among them and try out a new cucumber recipe every day.
1. Drink cucumber juice
This is one thing you can drink every day and helps the body stay fit and lean. Chop cucumbers in a blender and for added taste, add some lime juice, cilantro, aloe vera juice, water and sliced ginger and blend it properly.
Drinking it every morning on an empty stomach will allow you to make the most of its weight benefits, reported Brinkwire.com.
2. Cucumber salad
Rich in antioxidants, vitamins, and minerals, slices of cucumbers with a healthy dressing and some salt and pepper dressing can become the ideal salad for weight loss. The best part is that it's filling and reduces calorie intake too.
3. Cucumber yogurt
This is a delicious Indian delicacy called 'raita'. The cool treat is prepared with grated cucumber added to a cup of yogurt and seasoned with some salt and pepper. You can even add chopped tomatoes and onions for added flavor.
4. Cucumber smoothie
Smoothie fans can finally rejoice as cucumber smoothies are your shortcut to staying lean and healthy. Blend chopped cucumbers with some green apple and a handful of mint leaves. Continue blending until smooth and add some ice cubes to it and voila – you have the perfect healthy summer drink ready!