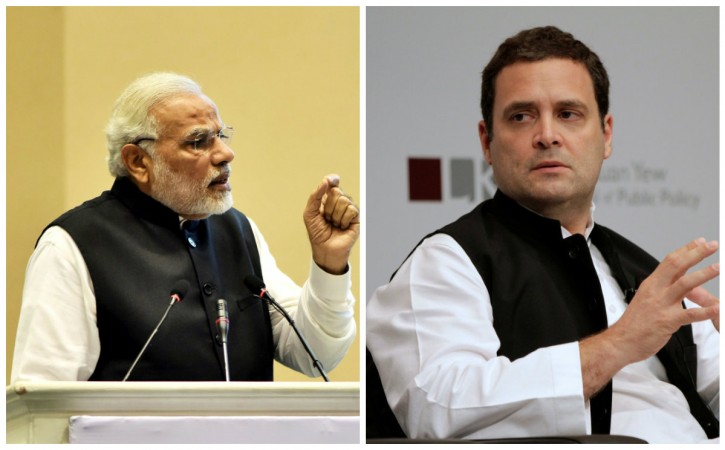 Crude oil prices hit the lowest in a year on Wednesday, pushed down by huge increases in supply globally. While US crude futures were hovering at $50.29 a barrel, international benchmark Brent crude ended at $58.76 a barrel on Wednesday.
The Indian consumers of fuel have so far enjoyed the thaw in prices, after berserk growth in the prices of petrol and diesel tested nerves for most part of the year. In over a month petrol has fallen more than Rs 9 per litre and diesel by nearly Rs 8 per litre, as per Mumbai rates.
Around this period, global crude prices dropped more than 30 percent. Barely weeks ago fuel looked like the undoing of Narendra Modi-led NDA government, but now crude is smiling on the prime minister, who is heading into the election cycle.
What's in store for crude prices as of now?
The degree of the fall in global crude was not factored in by the governments but clearly, US President Donald Trump had signalled to Saudi Arabia that he was not happy with the way the prices were moving northward.
The recent spurt in prices was orchestrated by Saudi Arabia, which took the Russian support to stage an output reduction eelier this year.
Now, with West Texas crude inching below $50 a barrel, the Saudis are alarmed. They are looking for a further output cut, but admit that they can't act alone.
Interestingly, Trump, who now wields a powerful weapon over the Saudis' heads -- the probe in to the killing of journalist Jamal Khashoggi -- expects more reduction in crude prices.
"Thank you to Saudi Arabia, but let's go lower!" Trump cheered the Saudis on, even as he appeared to side with the conclusions arrived at by Riyadh after the probe into Khashoggi killing.
Saudi Arabia knows full well that it needs to bank on the US support at the difficult moment when its role in Khashoggi killing earned it international condemnation.
Saudi Arabia can't act alone
Besides, Riyadh also knows that it can't act alone to curb the drop in crude prices. "As Saudi Arabia we cannot do it alone, we will not do it alone," Saudi Energy Minister Khalid al-Falih said on Wednesday. "We are going to ... do whatever is necessary, but only if we act together as a group of 25," he added.
However, the Russian support this time isn't forthcoming. Riyadh was hoping that it could piece together a plan to announce an output cut at the Organisation of Petroleum Exporting Countries (Opec) summit next week, but the Russian response hasn't been positive. While Saudi Arabia leads the Opec bloc, Russia is the informal leader of the non-Opec bloc of producers.
Another factor that would hold prices down is the rise in US inventory. US crude inventories zoomed to 450 million barrels as of the week to Nov. 23, exceeding expectations, the Energy Information Administration data showed on Wednesday.
"WTI oil is now trading right around the $50 per barrel level, a price last seen well over a year ago, as the current oversupply situation has now manifested itself in 10 consecutive weekly increases in U.S. oil inventories," William O'Loughlin, Investment Analyst at Australia's Rivkin Securities, said, according to Reuters.