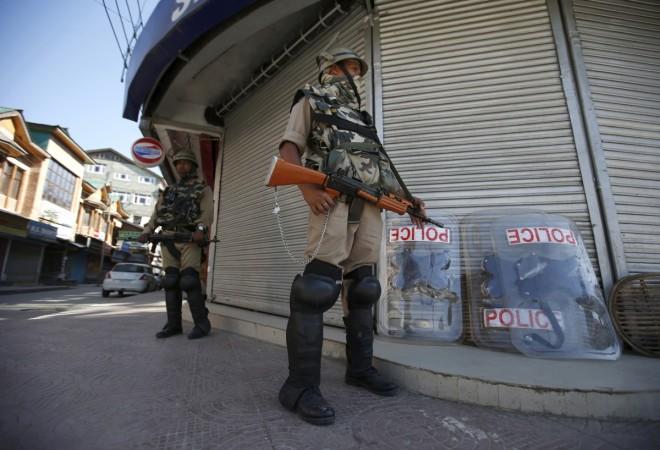 The Central Reserve Police Force (CRPF) is said to be a much-hated organisation in the Kashmir valley and its men are targets of almost daily stone pelting but one of its initiatives to help the people in the restive state is bringing a lot of positive change in the lives of the local population.
Thousands of Kashmiris have benefited by calling Madadgaar helpline on 14411 to resolve their everyday issues. Madadgaar, launched by CRPF on June 16 last year, has helped resolve cases related to water, electricity, medical emergencies, domestic violence, dowry harassment, eve-teasing extortion threats, natural calamity fire emergency, recruitment information, career guidance etc.
All 67 battalions (67,000 men) of the CRPF deployed in Jammu and Kashmir have been instructed to give priority to the problems of the Kashmiris.
The helpline also helps Kashmiris living in other parts of the country, especially students who face harassment, by coordinating with the local police to assist them.
In the last one year, the helpline has received 2,22,345 calls out of which 2,349 were acted upon and of these 2,100 were resolved to the satisfaction of everyone involved.
Kashmiri girls, who often pelt stones at CRPF jawans, called the helpline 80 times to report eve-teasing. The offenders were counselled and warned and in some cases, legal action was taken against them taking help of the police.
Leading the Madadgaar initiative is Assistant Commandant Junaid who told TOI that once they receive a call, all details are noted and the CRPF unit nearest the caller's location is asked to verify the person's details and assist him.
"If it is a civic issue, our men accompany the person to the department concerned and help in getting things resolved," says Junaid.
But as more people came to know about the helpline, they started calling to report health emergencies or enquiring about recruitments and career counselling.
"Calls come from Srinagar, all parts of South Kashmir and even remote border villages," says Junaid.
He says that in one case there was a requirement of O-negative blood and immediately after the call CRPF jawans donated six units of O-negative blood.
With Madadgaar's help, 26 major surgeries have been conducted while 44 are waiting to be performed. Out of these, eight were relating to implanting prosthetic limbs and all were funded by the CRPF.
Madadgaar also informs Kashmiris about government schemes relating to jobs, housing, education, medical facilities sports.
CRPF has requested the home ministry seeking Rs 6 lakh per month for medical facilities like prosthetic implants, wheelchairs etc and Rs 3 lakh for other assistance.