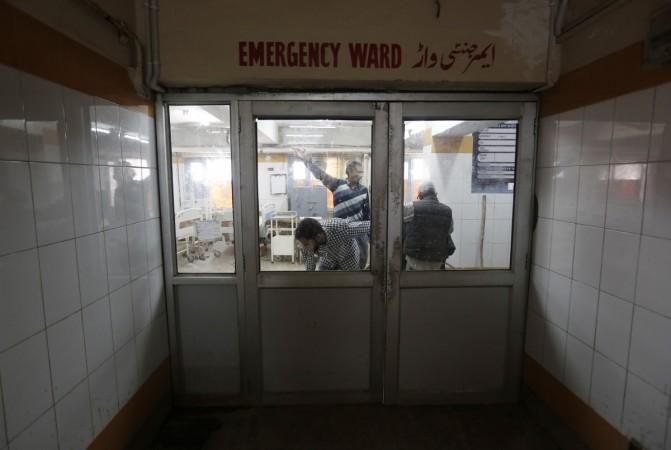 The stalemate between junior doctors and the state administration in Kashmir has entered the sixth straight day with continued suspension of ICU and emergency services across six major hospitals.
Thousands of patients visiting the hospitals, including the valley's lone maternity facility and the children's hospital continue to suffer. With the senior doctors and faculty members taking over the reigns of emergency and ICU services, surgeries in one of the major hospitals of Kashmir, Shri Maharaja Hari Singh Hospital (SMHS) have been reportedly cancelled.
The hospital administrations are also wary about more patient admissions as the doctors are not currently available. Here's what a senior doctor at SMHS hospital had to say, while speaking to the International Business Times, India:
The senior consultants and the paramedical staff is overburdened right now. It is a fact that the resident doctors and the postgraduates constitute a major part of our workforce and due to their absence since last week, the hospitals wont function smoothly."
People have also been protesting against the doctors strike and called for an end to the standoff between the medicos and management. Abdul Rasheed, a visitor to the GB Pant Hospital, Srinagar said:
I have been waiting in the OPD section of the hospital along with my three year old kid since morning but to no avail. There are only two doctors available and hundreds of patients are in the queue. A common man including small children are being made the scapegoat."
The Residents Doctors Association (RDA), Kashmir today stated in an official handout that they are not willing to make people suffer but their genuine demands are not being met for a year now.
Calling the administration's attitude deplorable, the RDA said that the management of the Government Medical College (GMC) in Srinagar and associated hospitals have ignored the protesting doctors' demands of pay hike from last seven months.
The RDA in a public appeal issued today said:
It is also important to bring to your notice that this strike is against the injustices perpetrated on the residents, and not at all against the common public. It is a protest against the unfulfilled promises that were made in October last year, against the shattered orders that were issued in writing in May this year. We as humans , and as doctors, are aware of your sufferings more than anyone else. In this regard, we had announced free OPD services for all specialities in the GMC lawns."
The doctors further said that the administration, instead of fulfilling their demands of pay disparity, ordered termination of resident doctors which led to their en masse resignation and suspension of services.
The doctors have demanded an increment in their pay scales as per the seventh pay commission.
Meanwhile, the GMC management said that the demands of the juniors are being considered and there has been a delay due to a sudden change in the state government.