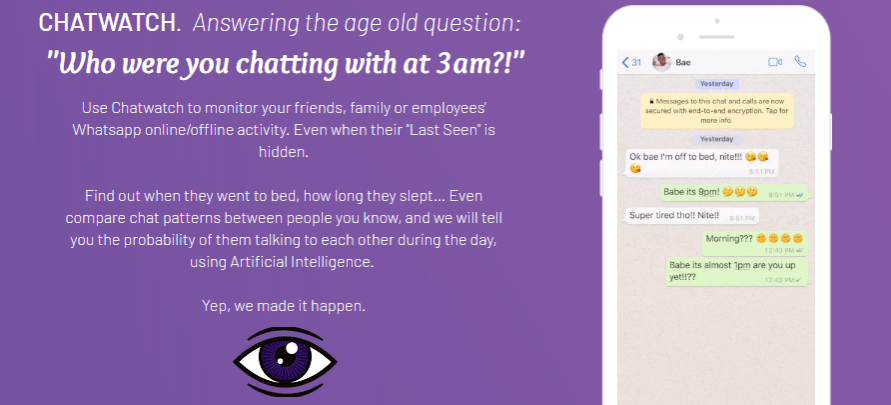 Facebook is widely being criticised for its data theft scandal and the amount of data it collects and even shares with third parties. But that's not the practice of the world's largest social media giant alone. You'll be surprised to know how much Google, WhatsApp, and Instagram know about you.
But a smartphone app called Chatwatch is showing what all that data can do. Chatwatch is an app available on Apple App Store and Google Play Store, and it lets you snoop on your WhatsApp friends and contacts to a disturbingly invasive level.
Chatwatch can show you when a person from your WhatsApp contact list is available to chat, whether they have read your texts and estimate the time you go to sleep and wake up each day.
How does the app work?
According to the app's official website, the insights offered by the app are based on educated guesses. The developers claim to use Artificial Intelligence (AI) to predict the probability of two people talking to each other. Basically, the app watches if two of your friends are online for the same amount of time and suggests a higher possibility of them messaging each other.
Chatwatch app uses WhatsApp's public online/offline feature to tell you about their availability to chat. It uses the same data to show you how often your friend checks WhatsApp and estimates the time they go to sleep and wake up each day.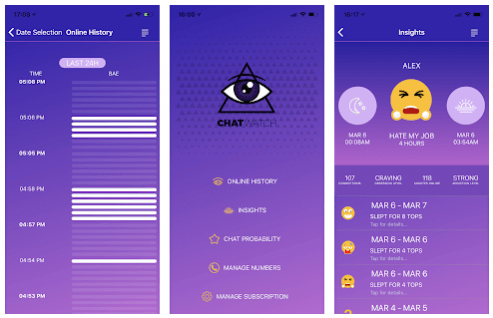 Chatwatch can make these predictions regardless of whether the person has Last Seen feature enabled or not. But it requires 24 hours before generating such insights.
It's not free
Chatwatch is not free to use. It charges $2 or Rs 130, which allows users to snoop on any two numbers for a week. To add more people to the surveillance (up to 10), users need to pay more.
According to Life Hacker, developers are said to be using these funds towards the maintenance of the app and funding an anti-Trump political non-profit.
As of this writing, Chatwatch is no longer available on Apple App Store, but Android users can still grab it. On the company's website, there's a note left for users trying to get the iOS version, which suggests a web version in the making.
"For reasons unknown to us, Apple has suspended our app from the app store. We are working on a web version to launch tomorrow the latest, and appealing the decision with Apple. Please enter your email to receive notification for the web version and a discount," the message reads.
The Android version of the app has only attracted over 500 downloads, with a 1.7-star rating. Users who tried the app haven't been remotely happy with the service.