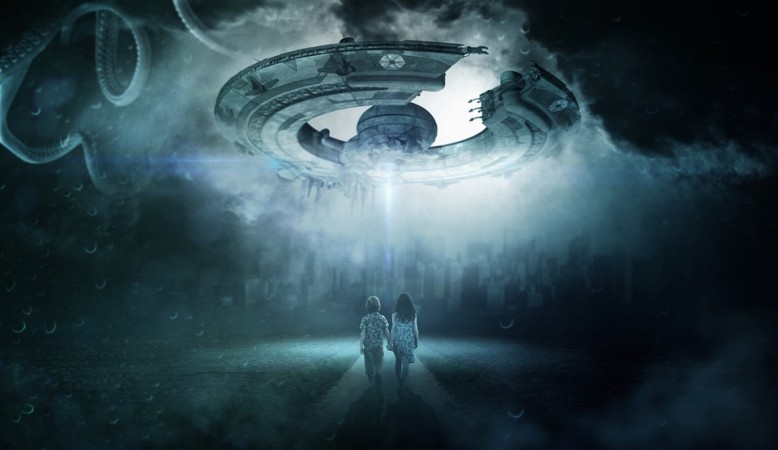 Numerous people were left stunned when they saw what appeared to be a crashed flying saucer being towed by a truck in Mexico.
ALSO READ: Sexercise: Know more about the fun way to shed weight this festive season
The "UFO" was silver in colour and flashing its light while it was being pulled by the vehicle on the road.
Footage of the incident was uploaded on the internet, and has received more than 96,000 views so far, with the count increasing by the second. Numerous comments have been made on it by baffled viewers.
ALSO READ: Here's how you can get the best orgasms
One of the commentators stated: "There is no doubt the world will end," as quoted by Daily Star.
Another viewer commented: "Haha, it landed in a no-parking zone."
Many people even claimed that this unidentified flying object was seen hovering in the air prior crashing on the ground, but their claims were soon rubbished by local media which revealed that it was part of a shoot for Chris Carter 's American science fiction drama TV series The X-Files.
ALSO READ: Online interest in sex spikes up during these festive occasions
Starring Gillian Anderson and David Duchovny, the sci-fi series is being shot in Mexico City and the show is scheduled to release in January.
But not all UFO sightings may be fake like this one. In a shocking revelation made by Pentagon — the headquarters of the United States Department of Defence — a five-year UFO hunting programme was carried out secretly and millions of dollars were spent on financing it.
ALSO READ: Include these 5 healthiest vegetables in your diet, recommends Mauritian model and nutritionist
As per the US Defence Department, the Advanced Aviation Threat Identification Programme was officially shut in 2012, but according to the claims made by the New York Times, it is still on.
Pentagon had also unveiled that they had collected the metal alloys from UFOs which scientists couldn't recognise. The metal alloys are stored and analysed in Las Vegas, "just a few hours away from Area 51," a report by heavy.com stated.