The Pentagon has admitted that millions of dollars were spent on funding secret programme to investigate UFO sightings.
ALSO READ: THIS is the best remedy to quickly overcome a hangover
The US Defense Department revealed that the secret programme had ended in 2012, but the New York Times claims that the programme is still on.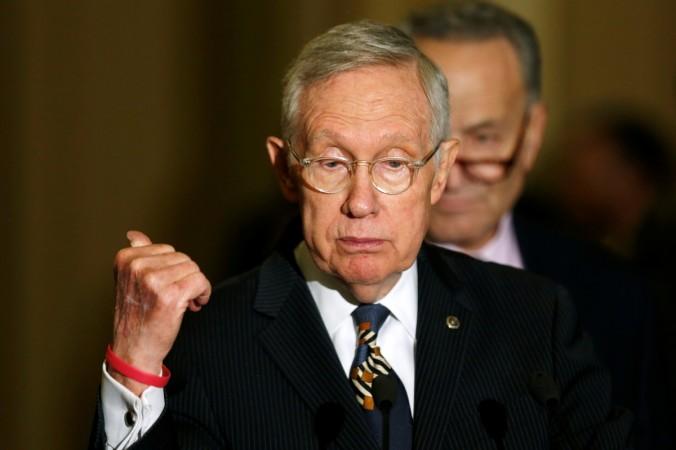 The million-dollar secret programme was started because Senator Harry Reid of Nevada had immense interest in the subject, according to New York Times.
ALSO READ:'Sperm bandits' gangrape male hitchhiker in South Africa
"I'm not embarrassed or ashamed or sorry I got this thing going," Reid was quoted as saying. "I think it's one of the good things I did in my congressional service. I've done something that no one has done before," he added.
ALSO READ: Here's how you can heal love bites faster
According to the report, the US military service members had brought the mysterious occurrences, which they saw while carrying out their duties at the Pentagon, to the notice of the officials and they are still analysing them.
The programme called -- Advanced Aviation Threat Identification Program -- was operated from 2007 to 2012. The annual funding received by the programme was $22 million as per Pentagon's gargantuan budget, New York Times stated, quoting program participants and records.
ALSO READ: Love clicking selfies? You might be suffering from 'selfitis'
The Department of Defense revealed in a statement that this secret UFO programme is over now.
"The Advanced Aviation Threat Identification Program ended in the 2012 timeframe. It was determined that there were other, higher priority issues that merited funding and it was in the best interest of the DoD to make a change," Pentagon spokesman Tom Crosson told CNN.
ALSO READ: Interstellar asteroid Oumuamua could be an alien probe, says Stephen Hawking
"The DoD takes seriously all threats and potential threats to our people, our assets, and our mission and takes action whenever credible information," the report added.
The work carried out by the officials under the million-dollar secret programme did not come up with any convincing strong evidence regarding the extraterrestrials.