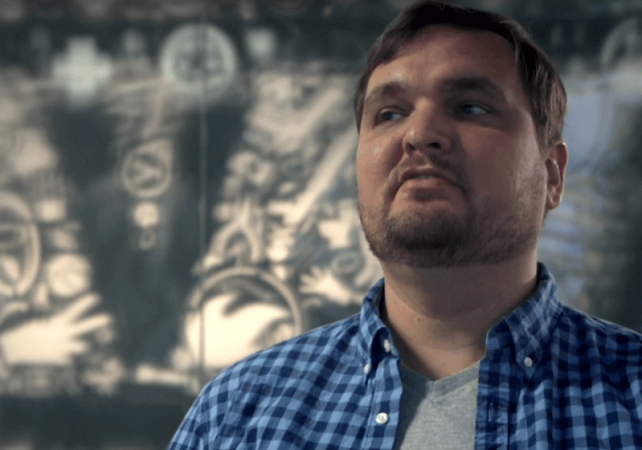 The co-creator of first-person shooter video game Counter-Strike, Jess Cliffe, has been charged with commercial sexual assault of a minor girl in Seattle.
ALSO READ: 'Sperm bandits' gangrape male hitchhiker in South Africa
Cliffe was arrested last week as part of an investigation by the King County Sheriffs Office, which dates back to May 2017. He was later released on bail for $150,000. According to reports, Cliffe had paid a 16-year-old girl for sex on multiple occasions.
ALSO READ: Kazakhstan woman chops off boyfriend's penis out of jealousy
A police report has revealed that Cliffe had met the girl via a website called Seeking Arrangement, which promotes mutually beneficial relationships between "sugar daddies and sugar babies", polygon.com revealed.
Cliffe paid the minor $300 per hour for sex three times and filmed her without her consent on an iPhone, a police report revealed.
ALSO READ: Madurai woman pours hot oil on husband's genitals for refusing to end extramarital affair
The victim also told the police that she had refrained from saying anything to Cliffe while he was filming her during the act "out of fear that she could be harmed or killed based on her small size and accounts of other people who had been violently assaulted during a prostitution date," polygon.com stated.
"She wanted to point out that it was illegal to be in possession of child pornography (in reference to the video he had just taken), but decided against it as to not upset him in addition to the fact that [she] could not be certain he was aware of her true age of 16 years," the report added.
ALSO READ: Woman and her partner made 10-year-old son carry out sex act and took naked selfies
A bail hearing took place on February 2, 2018, a report by Ars Technica reported. Cliffe's attorney stated that he was not looking for any woman who is under-aged nor did he have any idea that the woman was underaged.
After being arrested by the police, Cliffe stated he "was familiar and engaged with several dating websites" that facilitated "sugar daddy" arrangements. He also "admitted to picking up a 'date' ... and taking her to his home where they engaged in multiple sex acts and for which she was compensated a monetary amount for 'her time'," as quoted by polygon.com.