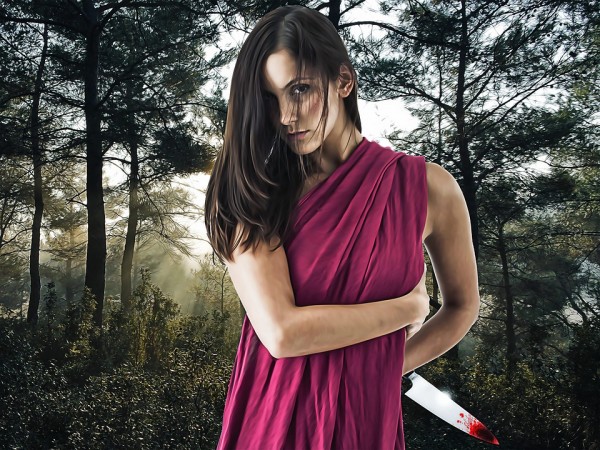 A woman chopped off her boyfriend's penis recently in the city of Astana, Kazakhstan. She was apparently miffed at him after he shared the photograph of another woman on phone.
The woman named Zhanna Nurzhanova, 36, cut her beau's penis because she got jealous after he complimented another woman for her looks, Mirror reported.
ALSO READ: Woman and her partner made 10-year-old son carry out sex act and took naked selfies
Nurzhanova, who works in a beauty salon, was annoyed with her boyfriend because he had shared another woman's photos with her sister on his smartphone.
In a fit of jealousy, she secretly gave her boyfriend a sleeping pill at their home. After he fell asleep, she gave him a local anaesthetic and chopped off his penis, reports said.
ALSO READ: 'Sperm bandits' gangrape male hitchhiker in South Africa
After committing the crime, she drove him to a local hospital. The doctors informed the police and she got arrested there.
Even though the doctors there tried to reattach the man's genitals, the damage was too severe to repair.
According to local reports, if Nurzhanova gets convicted, she will be sentenced to three to six years in jail.
ALSO READ: Man declared dead by doctors dies 8 hours later in mortuary
One of the netizens commented on this incident on a local internet forum: "It looks like she made this decision with a cool head. She planned it all before committing the crime."