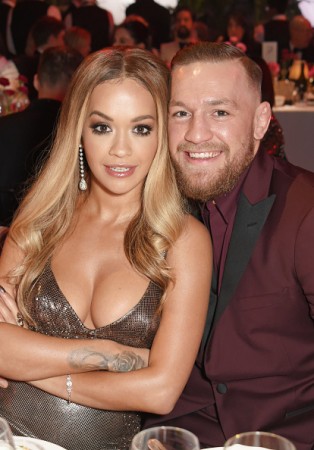 Conor McGregor doesn't really give a damn about what the newspapers say about him. Did he have a brawl with a drug cartel in a local pub? Did he impregnate a girl in Liverpool? Well, the press can come up with plenty of reports but McGregor doesn't get affected a bit!
The Irish UFC star is enjoying his life in the best way possible at the moment. From turning up in court rooms in full swag to attending the best of fashion events with the best of celebrities.
McGregor, who became a father after his partner Dee Devlin gave birth to a son this year, was seen this week at the British Fashion Awards 2017 ceremony at the Royal Albert Hall in London. McGregor was joined in by the likes of F1 star Lewis Hamilton, Rita Ora, Donatella Versace, Jourdan Dunn, Cristiano Ronaldo's ex-girlfriend Irina Shayk and more.
The UFC star, for one, has been seen getting too close for comfort with 27-year-old British actress and singer Rita Ora!
In one of the most viral photos from the night, McGregor is seen grabbing Rita's hips...well, just about!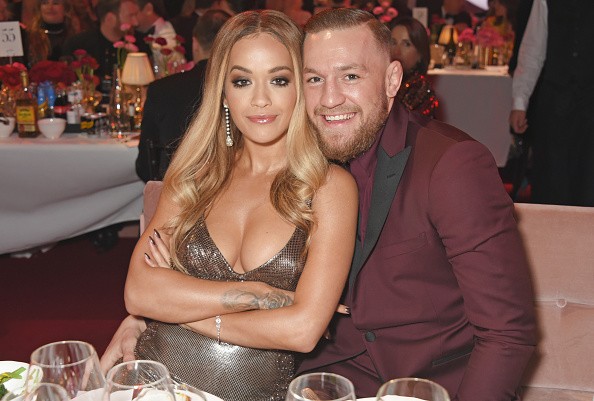 A moment to savour for him? We bet it is!
McGregor was dressed sharp for the event. Donning a classy burgundy suit matched with a burgundy shirt, the UFC star definitely made a lot of heads turn.
The 29-year-old combat arts specialist, who has left everyone questioning his UFC career, earlier turned up to a Dublin district court in a green adidas tracksuit. McGregor was subsequently fined £350 (around $473) for over-speeding at the Naas Rode in Dublin earlier this year.