Just a day after Prime Minister Narendra Modi took swing at the Congress by calling it a "bail gadi", the Bharatiya Janata Party has now slammed the opposition for targeting him with an old video.
It all started when the official Twitter handle of Congress posted a video that showed people shouting slogans against Rajasthan chief minister Vasundhara Raje. However, the only problem was that the video was five months old, while the tweet claimed the incident occurred at PM Modi's recent rally in Jaipur on Saturday.
The video shows a lot of people criticising the Rajasthan CM, belonging to BJP, and shouting: "We have nothing against you Modi but Vasundhara will not be spared. Vasundhara go back!" reports India Today.
Soon after the video was uploaded, a Twitter spar ensued between the two parties as BJP IT in-charge Amit Malviya mocked the Congress for scoring a 'self-goal.'
"Congress scores a self-goal (as always) on Twitter. Claims a 5-month-old video is from the prime minister's rally in Jaipur on Saturday," Malviya tweeted.
Soon after the Congress realized its mistake, the party's social media in-charge Divya Spandana apologized for it. "Yes, we did make that mistake. But the content is real. Will you acknowledge Amit? Be a man, you can," Spandana tweeted.
"Oops this video was taken in Jhunjhunu and not in Jaipur, where CM Vasundhara Raje and PM Modi were present, as the infighting between the BJP cadres broke out," Congress tweeted.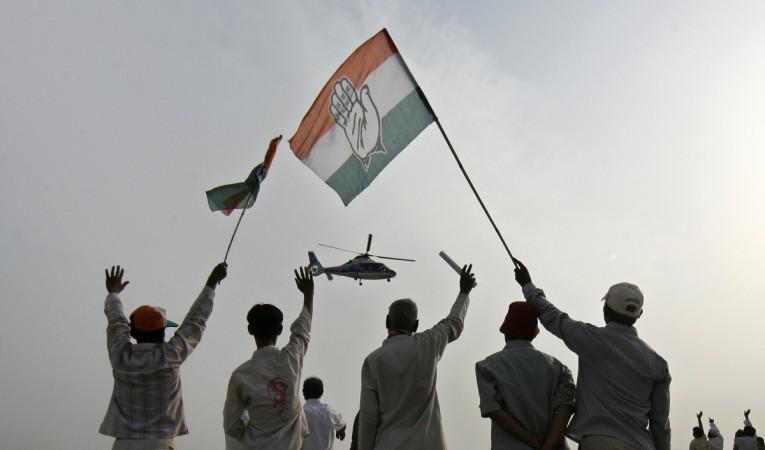 The sparring started after the prime minister's recent visit to Jaipur set the tone for the upcoming assembly elections in Rajasthan. He sad that many were calling the Congress a "bail gaadi" since many INC leaders are out on bail.
Modi was addressing the beneficiaries of various welfare schemes run by the central government as well as the BJP-ruled state government in Rajasthan. State chief minister Vasundhara Raje too was present at the event.
At this rally, PM Modi slammed the Congress and said that people would never vote for a party that questions Indian Army and its abilities.
Here is the Twitter spar between Congress and BJP:
Congress scores a self goal (as always) on Twitter. Claims a 5 month old video is from the prime minister's rally in Jaipur on Saturday. https://t.co/42hQjGko2n

— Amit Malviya (@amitmalviya) July 8, 2018
Oops..this video was taken in Jhunjhunu and not in Jaipur, where CM Vasundhara Raje and PM Modi were present, as the infighting between the BJP cadre broke out. https://t.co/Kqlt0dp0Qe

— Congress (@INCIndia) July 7, 2018
Yes we did make that mistake. But the content is real. Will you acknowledge Amit? Be a man, you can :) https://t.co/EKGShG3vA9

— Divya Spandana/Ramya (@divyaspandana) July 8, 2018