After Asaram Bapu was awarded life imprisonment Wednesday, for raping a minorr in 2016, Congress assertedd that the godman was arrested during its governance
Congress leader Ashok Gehlot said that the verdict has proved that his government was right in arresting Asaram
The main opposition party has been hitting out at PM Modi and his party for the rapes in Kathua, Unnao and Surat
In fact, during the 'Save the Constitution' rally, Rahul Gandhi had also alleged that the number of rapes in India doesn't affect the PM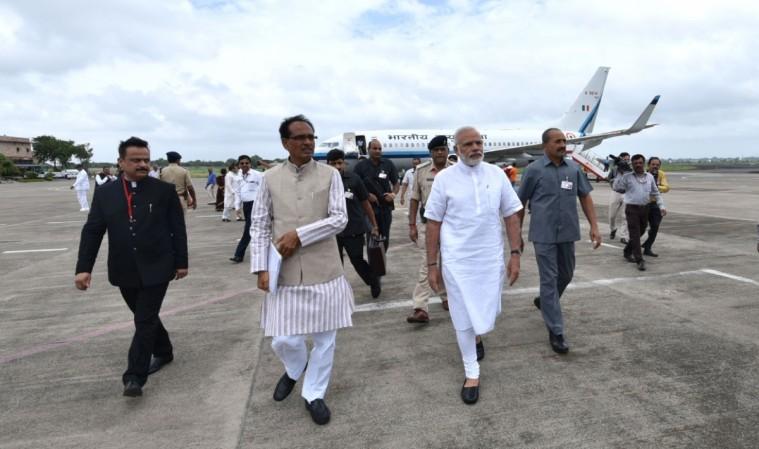 Just a few hours after Asaram Bapu was convicted of raping a 16-year-old girl in 2013, Congress, the main opposition party of India rushed in to take credit of the fact that the self-styled godman was arrested during its governance.
On Wednesday, senior Congress leader Ashok Gehlot, whose government in Rajasthan had arrested Asaram, said that the Jodhpur trial court's verdict has proved that his government was right in arresting him.
Gehlot's statement comes at a time when Congress is leaving behind no opportunity to slam prime minister Narendra Modi and the BJP, as the multiple rape incidents that are being reported across India, are taking place under BJP's rule.
"By arresting Asaram Bapu following a court direction, our government was doing our duty and responsibility," Economic Times quoted Gehlot as saying.
Referring to Asaram's arrest, the general secretary of the All India Congress Committee also asserted that "nobody is above law". He had said these exact words, on the day of Asaram was arrested, when he was the chief minister of Rajasthan.
He has also urged the supporters of the convicted Asaram to "accept, respect and follow the course of justice".
Congress has been slamming BJP over the rape incidents
However, this is not the first time that Congress is trying to belittle Modi and his party owing to the rape incidents, especially for the sexual assault of the minors in Kathua and Unnao, wherein BJP leaders were involved.
Congress president, Rahul Gandhi, Monday had alleged that the number of rapes in India doesn't affect the PM.
"Women are being raped; young girls are being raped. But Modiji didn't say anything," Rahul said during the 'Save the Constitution' rally at the Talkatora Stadium in Delhi.
"The country may burn and women may be raped but Modi only interested in becoming prime minister again," Rahul had added, reported Financial Express.
Earlier too, Rahul Gandhi taken to Twitter and questioned Narendra Modi's silence on the Kathua rape case.
Dear Prime Minister,

Thank you for breaking your long silence.

You said "our daughters will get justice".

India wants to know: when?#SpeakUp

— Rahul Gandhi (@RahulGandhi) April 13, 2018
Mr Prime Minister, your silence is unacceptable.

1. What do YOU think about the growing violence against women & children?

2. Why are accused rapists and murderers protected by the state?

India is waiting.#SpeakUp

— Rahul Gandhi (@RahulGandhi) April 13, 2018
Rahul even pointed out on Twitter that as many as 19,675 children had been raped in India in 2016.
There were 19,675 rapes of minor children reported in 2016. This is shameful.

PM should fast track these cases and punish the guilty if he is serious about providing "justice for our daughters". #SpeakUp

— Rahul Gandhi (@RahulGandhi) April 16, 2018
Kathua rape
The minor, who belongs to Bakerwal Muslim community was kidnapped on January 10, and taken to a temple in Jammu and Kashmir's Kathua. She was drugged and gang-raped for several days and finally bludgeoned to death. A villager found her body dumped in a forest near Rasana village on January 17.
Unnao rape
On April 8, an 18-year-old girl stood outside Uttar Pradesh chief minister Yogi Adityanath's house claiming that she was raped by BJP MLA Kuldeep Sengar in May 2017, when she was a minor.
The incident made headlines after the teenager tried to self-immolate herself and her father died while in judicial custody. Sengar was booked under various sections of IPC and Protection of Children from Sexual Offences (POCSO) Act and the UP government referred the case to the Central Bureau of Investigation (CBI).