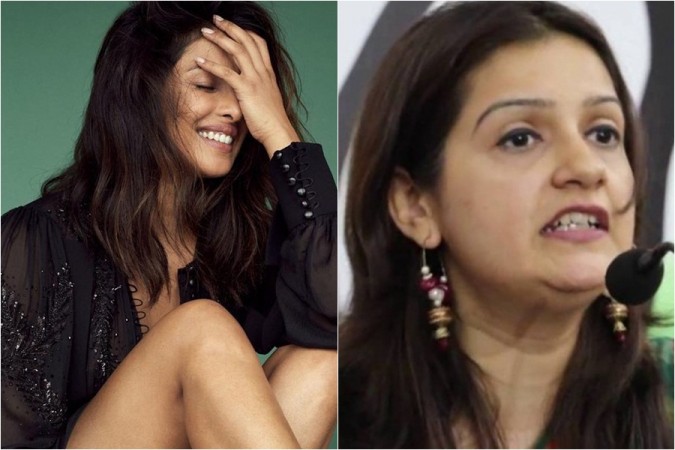 Congress had a tongue-in-cheek moment when it mistakenly tagged Bollywood actress Priyanka Chopra instead of their spokesperson Priyanka Chaturvedi while criticising Prime Minister Narendra Modi in a tweet.
The political party, in their tweet, had accused PM Modi of lying about soil testing labs which are meant to give soil health report to the farmers. But it got caught on the wrong foot when it got confused between Priyanka Chopra and Priyanka Chaturvedi while tagging on Twitter.
"PM Modi is lying about Soil Testing Labs too. During UPA regime there were 1141 Soil testing laboratories: @priyankachopra," the Congress tweeted.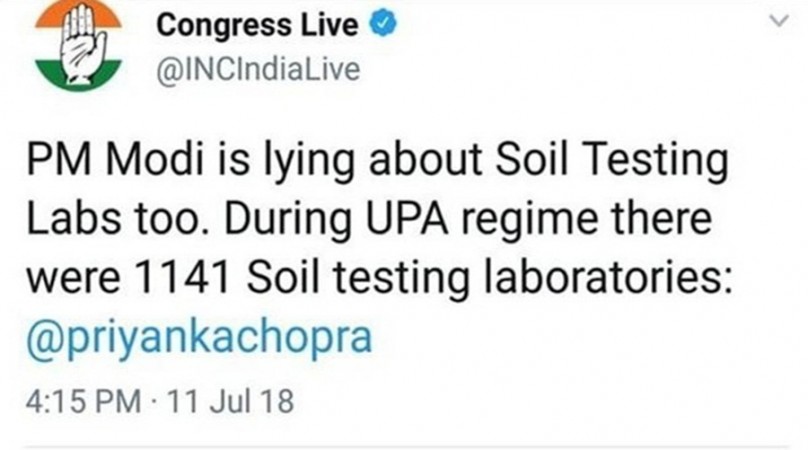 The tweet, however, was in response to PM Modi who accused Congress of failing to pay proper attention to the farmers during their rule and using them only for their vote banks.
Soil testing labs are set up to provide farmers with soil health cards, which in turn would help them decide the quality of their products they normally grow.
The party soon deleted the tweet as soon as they noticed the blooper but not before Twitter users took a screenshot. They started making fun of the political party by posting hilarious responses.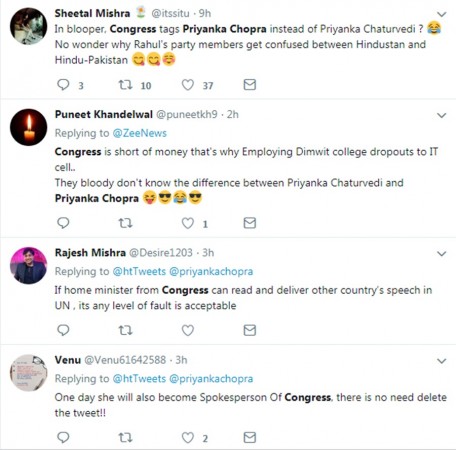 However, this is not the first time that Congress has made a mess on Twitter. The party received a lot of flak on social media for posting an insensitive tweet after Sridevi's death.
"We regret to hear about the passing away of Sridevi. An actor par excellence. A legend who will continue to live in our hearts through her stellar body of work. Our deepest condolences to her loved ones. She was awarded the Padma Shri by the UPA Govt in 2013," reads the tweet.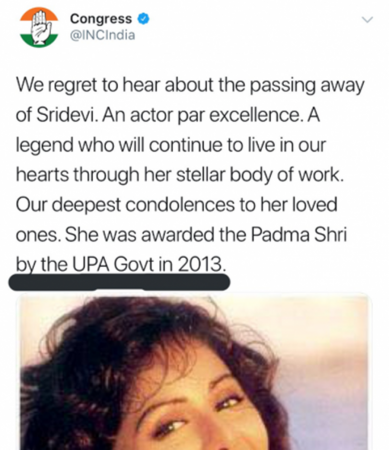 The tweet was soon deleted from their official handle. They removed the controversial last line in their next tweet after people started criticising the political party for trying to gain mileage out of the star's death and being insensitive towards her family, friends and fans.