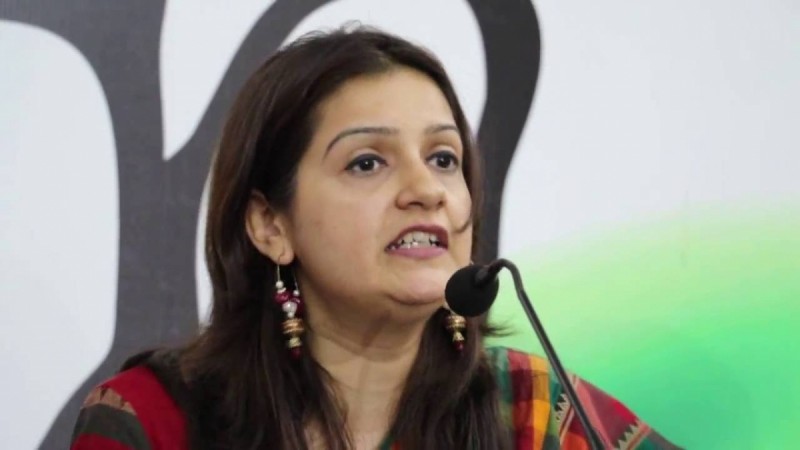 The Congress on Saturday said three outfits connected to the Sangh Parivaar were involved in the trafficking of children in Assam.
Members of the party told reporters that at least 30 girls had been trafficked out of Assam to states like Punjab and Gujarat for "indoctrination," in the name of better education.
"Painful, ugly and dirty truth of trafficking of young tribal girls from Assam under the garb of better education by none other than three affiliates of the 'Sangh Parivar' i.e. 'Rashtra Sevika Samiti', 'Vidya Bharti,' and 'Sewa Bharti' stand exposed," Congress spokesperson Priyanka Chaturvedi told reporters at a press conference, she addressed jointly with Mahila Congress chairperson, Shobha Oza.
They also brought into question the several initiatives taken by the Central government for betterment of the girl child, including Prime Minister Narendra Modi's "Beti bachao, beti padhao," scheme.
Chaturvedi also said the Sangh Parivar's disregard for global child rights laws had been nailed in an elaborate probe that had unearthed evidence in the form of documents on how the right-wing group had managed to send 31 tribal girls -- aged between three and 11 -- from the Kokrajhar, Goalpara, Dhubri, Chirang, and Bongaigaon districts of Assam to states like Punjab and Gujarat.
Chaturvedi and Oza said during the press conference: "Is this the fulfilment of Prime Minister Narendra Modi's promise of 'Beti bachao, beti padhao'? Is this the BJP and the RSS' idea of inculcating education and protecting children? Would the BJP ensure that the 31 girls return home to their families, who have been denied access to their own children?"
They also asked: "Will BJP government at Centre as also of Gujarat/Punjab take action against RSS workers and its affiliate organisations for defying the Juvenile Justice Act, 2000, Protection of Child Rights Act, 2005, Indian Penal Code and other laws?"
The Congress leaders also said that the Assam State Commission for the Protection of Child Rights and the Childline, Delhi and Patiala had ordered the the Sangh Parivar-affiliated outfits to return the girls to Assam, but the groups did not heed them.