The passengers on board a Delhi-bound train from Panipat Tuesday, March 27, were left stumped when they realized that they had arrived at the wrong station. In a rare occurrence, the train that was supposed to reach the New Delhi Railway station ended up at the Old Delhi railway station.
Aslam (second name not provided), the railway log operator, who mixed up the numbers of two passenger trains was soon suspended. He confused the two trains –– Panipat-New Delhi and Sonepat-Old Delhi, sending hundreds of passengers to the wrong destination, IANS reported.
"Due to similarities between the actual arrival time, the log operator mistakenly sent the Panipat-New Delhi passenger train to Old Delhi railway station. The log operator Aslam has been suspended," Nitin Chowdhary, a northern railway spokesperson was quoted by IANS as saying.
The log operator had mistakenly directed the train to Old Delhi railway station following which there were two passenger trains that had ended up at the Sadar Bazar railway station in Delhi at 7.38 am. Soon after railways realized the operator's mistake, the train was immediately diverted to its original destination.
A railway official also claimed that such incidents are often rare as the train operators are well aware of the train numbers and routes. "It is one of the rarest cases in which the destination of a regular passenger train got changed," a railway official was quoted by IANS.
International Business Times India contacted the Indian Railways officials on the issue and we are awaiting a response.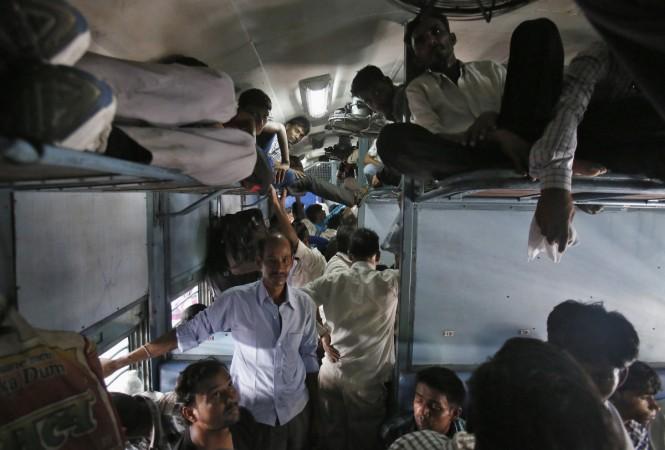 However, there have been other instances when a train had arrived at the wrong station.
Last year, thousands of farmers ended up travelling in the wrong direction on a Delhi-Mumbai bound train. A specially chartered train booked for the farmers of the All India Kisan Sangharsh Coordination Committee was reportedly at the receiving end of a railway official goof-up.
The Swabhimani Express had left Delhi station November 21, 2017, at 10 pm, but when the farmers looked outside their window the next day morning, they found themselves at Banmore railway station in Gwalior, Madhya Pradesh. The train had travelled for more than 160 kilometres in the wrong direction.
An official statement said that the train had reached the Madhya Pradesh station due to a path congestion issue. The railways also clarified that there was no diversion or wrong-signalling.
"The passengers might have felt confused because of the different route used on their return journey. They in any way had no reason to worry as it was to reach their destination Miraj, Karad, Manmad, Kolhapur comfortably," the statement read.
In a similar incident last year, a special train that was set to arrive at Tundla, Uttar Pradesh was mistakenly sent via Moradabad, IANS reported.