Thousands of farmers reached Madhya Pradesh instead of Maharashtra because their train travelled in the wrong direction for more than 160 kilemetres. More than 1,500 farmers were returning to Maharashtra from Delhi after attending a rally.
A specially chartered train, Swabhimani Express, was booked for the farmers of the All India Kisan Sangharsh Coordination Committee for Rs 39 lakh. The farmers were demanding "relief from debts and better prices for their products."
The train left Delhi on Tuesday at around 10 pm, but when they woke up on Wednesday morning, they found themselves at Banmore railway station in Gwalior, Madhya Pradesh.
According to News18, a wrong signal was the reason behind the diversion. The railway authorities gave a wrong signal at Mathura station due to which the train landed in MP, the publication quoted a source as saying.
"After Agra, we had to move towards Kota in Rajasthan, however, due to serious negligence by the railways, we are now in MP," passenger Mahavir Patil told the publication.
However, the railways issued a statement saying that the story is "factually incorrect." Anil Kumar Saxena, spokesman of the railways, in a statement, said that the news about the train going in the wrong direction is incorrect.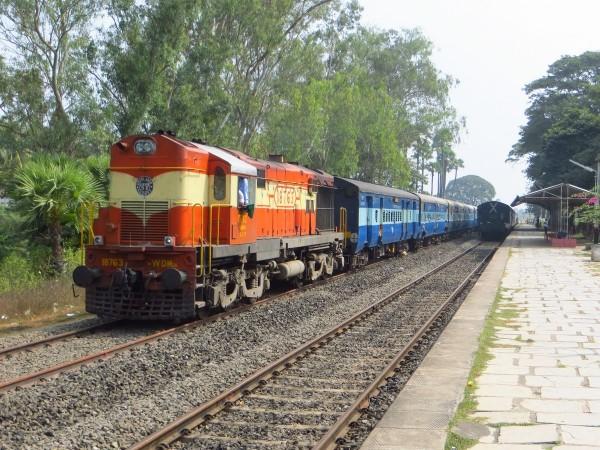 "The stations demanded by the organisers were Karad, Miraj and Manmad in Maharashtra. The train was not headed to Kota in Rajasthan as reported in some section of media. These special trains are run through a route which is conveniently available to the railway operation. Earlier, when this train came from Kolhapur to Delhi, it took the Western Railway route namely via Nagda, Kota, Ratlam, Mathura, as it was the best route available from the operation point of view at that point of time," the statement read.
"In the return journey from Delhi to Kolhapur on Tuesday i.e. 21.11.2017, the railway administration found that the best path available is the Central Railway route i.e. via Mathura, Gwalior, Jhansi, Bhopal, Itarsi. Hence, they decided to run this special train from Delhi to Kolhapur via this Central Railway route (which in anyway is the natural route for these destinations). In case of such isolated special train, the trains keep moving safely through proper messages from one control to the next control."
"The passengers might have felt confused because of the different route used on their return journey. They in anyway had no reason to worry as it was to reach their destination Miraj, Karad, Manmad, Kolhapur comfortably," the statement read.
The railways further added that there was no negligence, no diversion and no case of the wrong signal. The passengers were also not stranded and the train had stopped at Banmore station because of some path congestion issue.