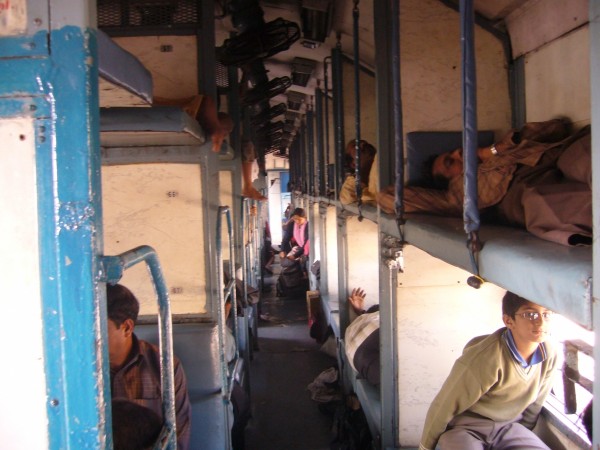 In a shocking incident, 13 passengers of the Bangalore-bound Yeshwantpur express were drugged and robbed on Wednesday (February 28) morning. The robbers reportedly gave biscuits containing some intoxicants to the passengers and stole mobile phones, gold, and other personal belongings when the victims fell unconscious.
The train from Jodhpur to Bangalore was targetted by the robbers who managed to convince the passengers to consume the drugged biscuits, that left them unconscious. When the passengers did not wake up for long, some co-passengers informed the railway police after reaching Gudur station in Nellore district, NDTV reported.
Most of the affected passengers belonged to the states of Uttar Pradesh and Madhya Pradesh.
"We are trying to get the CCTV footage of the station from where they boarded the train that could show what exactly happened. Right now, there is no clarity on how many people were there, and who those people were. We are talking to eyewitnesses and railway staff to understand if they got on to the train with the intention to rob or if it was a prank and how did they flee," a senior police official was quoted by NDTV as saying.
According to the police, six passengers who ate the biscuits are said to have 'serious health conditions' while the others have gained consciousness and are undergoing treatment. The police have collected the drugged biscuit samples for testing and to find out the intoxicant mixed in it.
In a similar incident, passengers traveling from Mumbai to Delhi in Rajdhani express were sedated and robbed of Rs 12 lakhs recently. The passengers realized they were robbed only after the train reached the Nizamuddin Railway station in Delhi, following which they informed the Railway police.
"Many of us felt that we suddenly fell deep into sleep and woke up only to learn that our purses etc had vanished. We called attendants but they did nothing." A passenger was quoted by NDTV as saying.